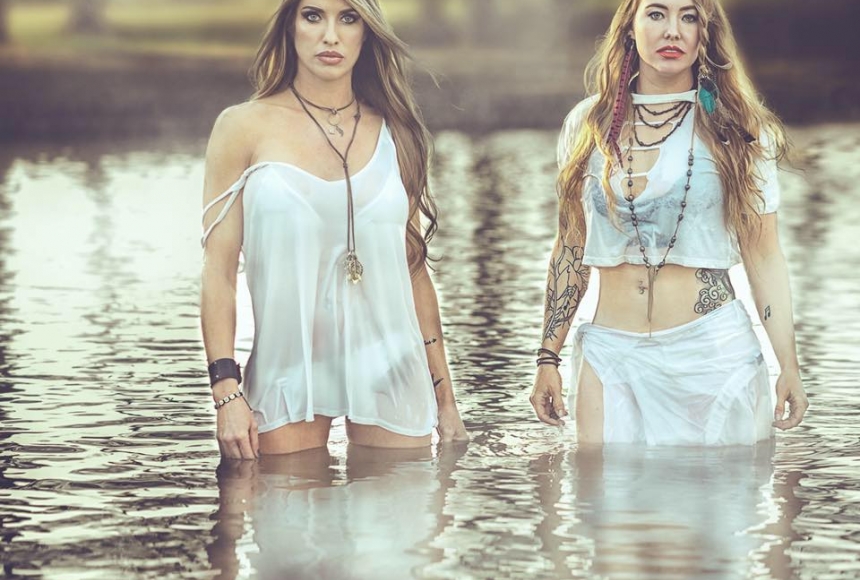 Be a Member, Be here.
Become a Member to enjoy ticket discounts, presale access, Member-Only events & more!
| | |
| --- | --- |
| | Live Saturday Night! is co-presented by Murphy USA and will feature bands from around the region. Performances will be at the Griffin Restaurant stage and are FREE to the public. Reservations are highly encouraged and can be made on OpenTable or by calling the restaurant at 870-444-3008. |
"This modern day Thelma and Louise duo is taking the nation by storm with their funny antics along side songwriting.  It's safe to say these ladies are a fire burning with gasoline and it will be damn near impossible to put them out." -Texas Local Live 
"Sometimes you can't help but wonder how kindred spirits find each other, and connect on a level that fires on all cylinders. The importance of chemistry in a musical partnership can not be overstated, and for the Highway Sisters, they have it in spades. Whether it was divine intervention, the universe's magnetic pull, or just plain old coincidence, Amelia Presley and KK Bodiford found each other, and the rest of us can go to sleep at night knowing miracles do exist." -Music Mecca 
The duo consists of Amelia Presley and KK Bodiford.  Amelia is a soulful distant cousin to Elvis Presley.  Luke Bryan was quoted saying "I think Elvis would be proud."about her televised performance of "Heartbreak Hotel".  She is also a U.S. Coast Guard Veteran.  KK is a raspy Outlaw-style vocalist who was a 1st-season Nashville Star finalist with Texas Artist/Judge, Charlie Robison.  She writes children's books and participates in musical therapy for hospitalized children and schools. 
In April 2018, Highway Sisters' EP, "Smoke & Mirrors," was released.  Their EP was produced by Texas Producer, Eric Mckinney.  The Highway Sisters signed with distribution label, Smith Music Group, who have worked with Grammy Award winners, Willie Nelson and Asleep at the Wheel, Oklahoma Red Dirt rockers, Cross Canadian Ragweed, Outlaw Country Troubadour, David Allan Coe, and three of Country Music's biggest breakout stars, Randy Rogers Band, Wade Bowen and Stoney LaRue. 
On the day of their EP's pre-release, the Highway Sisters were guests on the "Great Day Festive Friday" Fox 26 morning show in Fresno, California.  They performed 5 segments live on-air.  They were also guest performers, along with Buddy Jewell, at Valley Children's Hospital, and Laton Rodeo Grounds, as featured performers.  The Highway Sisters were guests on the CBS morning show, "Great Day Houston."  They have performed at The Grand Ole Opry and have opened for Red Dirt Artists, Stoney Larue, Bri Bagwell, and Brandon Rhyder as well as Willie Nelson's granddaughter, Raelyn Nelson. 
Together, Highway Sisters endured obstacles in a previous band when their styles and authenticity were challenged by a financier who worried more about appearance and "Smoke and Mirrors" (thus the EP name) than actually creating authentic music and staying genuine.  The story found within this duo is deep, comical and inspiring.  More than the story, the connection between these two "sisters" is nothing short of what legends are made of, thus coining their nicknames; "Thelma and Louise".
About the Venue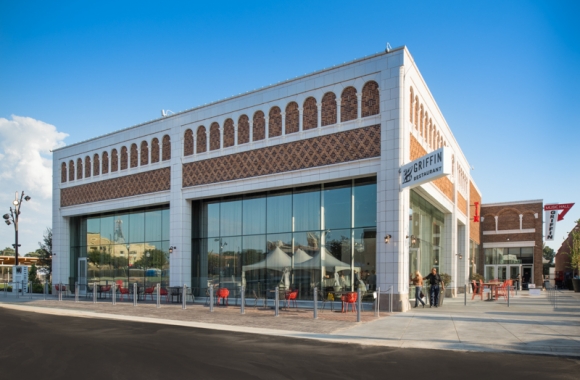 101 East Locust Street El Dorado , Arkansas
| 870-444-3008
Exuding an air of industrial chic, the Griffin Restaurant will make you MAD happy with crazy good farm-to-table food and service as well as live entertainment every Thursday on our cabaret stage.  We have gift cards! Call 870-444-3008! Lunch: Thursday-Saturday: 11-2 Dinner: Tuesday-Saturday: 5-Close Brunch: Sunday: 10-2 Learn More