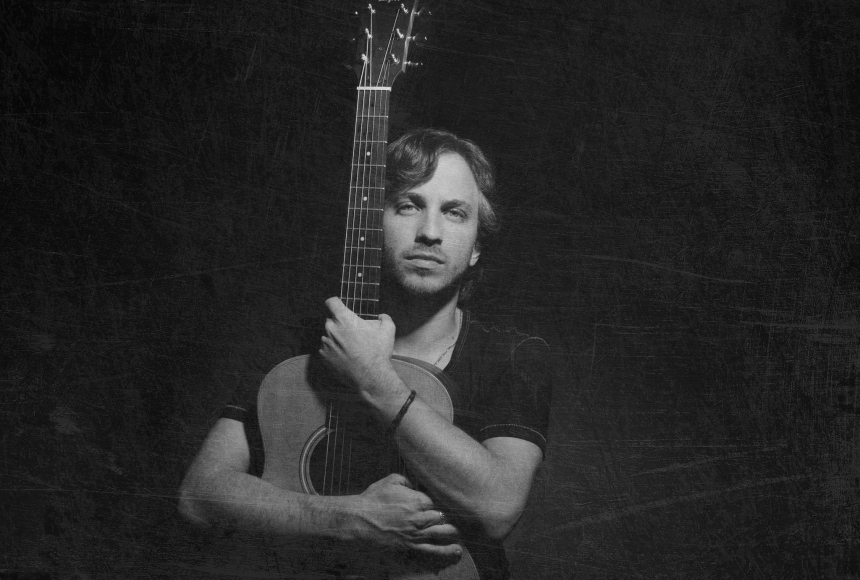 Be a Member, Be here.
Become a Member to enjoy ticket discounts, presale access, Member-Only events & more!
There will be a $5 cover for this event. 
Guitar Player is calling him"…the blazing wunderkind." The Boston Phoenix has declared him "...the WOW! factor." Award-winning jazz-rock guitarist and composer, Jake Hertzog, is set to release his fourth studio album, produced by Grammy award winner, Rob Fraboni, featuring special guest Randy Brecker in 2013. His third album, Evolution [Buckyball Records], in August 2011, quickly gained international regard, playing on radio stations worldwide, and was featured in the What's Hot section of iTunes Jazz.  

Jake's second studio album, Patterns [Buckyball Records] and debut album,Chromatosphere (2009), brought him critical acclaim, including a five page interview in Guitar Player magazine (June 2009) highlighting his unique technique and approach to modern jazz guitar. Both albums are recorded and produced by Grammy Award-winner, Joshua Paul Thompson.
For three years, Jake stood as musical director and lead guitarist for Nickelodeon's The Naked Brothers Band stars, Nat and Alex Wolff. They concluded two national tours and have performed on countless national television shows including Good Morning America, The View, Nickelodeon's Kids Choice Awards and The Today Show.

A true dual jazz-rock musician, Jake is co-leader and co-songwriter of the rock band The Young Presidents with bassist Mitch Kaneff. Their first album Freedom Of Speech was played on AAA radio in 2011, and their upcoming project, features such legendary talent as Corey Glover (Living Colour), Blondie Chaplin (The Rolling Stones, Beach Boys), Ivan Neville and Anton Fig (Drummer for the Letterman Show). The record represents a landmark collaboration for the band and was produced by the brilliant Grammy winner, Rob Fraboni (The Stones, Keith Richards solo, Bonnie Raitt). The Young Presidents also produced a short documentary on the making of the project to be debuted in late 2013.

Under the alias Hey Jazz Guy, Jake is a frequent contributor to Guitar Player magazine's 'Lessons' section. He has over 30 published articles with coinciding YouTube instructional videos. Guitar Player has coined him the "Jazz ambassador to the non-jazz world". Readers can visit the Official Hey Jazz Guy website for articles and tutorial videos. Recent master classes include Jazztravaganza at the Clarion Performing Arts Center in Lake Jackson, Texas, clinician at Women In Jazz in Halle, Germany and a faculty position at the Swarnhaboomi Academy of Music in India.

After winning of the Grand Prize in 2006 for the Montreux Jazz Guitar Competition in Switzerland, he was invited back in 2007 to open for John Scofield and Medeski, Martin and Wood. Jake is an alum of the prestigious Berklee College of Music and recipient of several performance scholarships.
About the Venue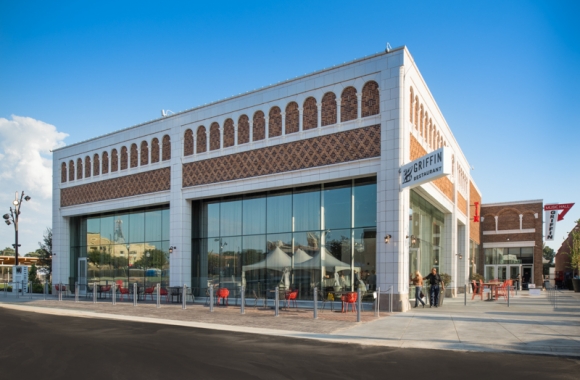 101 East Locust Street El Dorado , Arkansas
| 870-444-3008
Exuding an air of industrial chic, the Griffin Restaurant will make you MAD happy with crazy good farm-to-table food and service as well as live entertainment every Thursday on our cabaret stage.  We have gift cards! Call 870-444-3008! Lunch: Thursday-Saturday: 11-2 Dinner: Tuesday-Saturday: 5-Close Brunch: Sunday: 10-2 Learn More