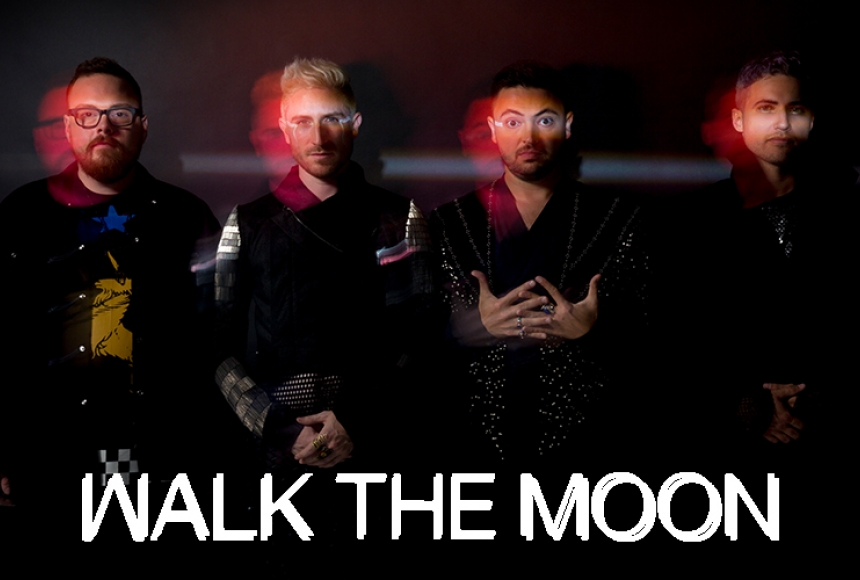 Be a Member, Be here.
Become a Member to enjoy ticket discounts, presale access, Member-Only events & more!
Mad amp Schedule (9/27)
| | |
| --- | --- |
| Time | Artist |
| 4:00PM | Doors |
| 5:00PM | Twin XL |
| 6:30PM | The New Respects |
| 8:00PM | lovelytheband |
| 9:30PM | Walk the Moon |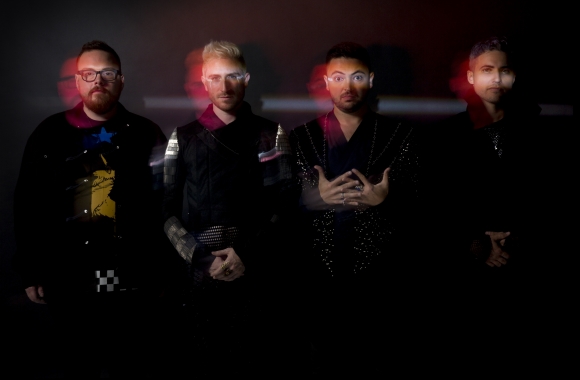 Hailing from Cincinnati, OH, WALK THE MOON consists of Nicholas Petricca (singer/keyboardist), Kevin Ray (bassist), Eli Maiman (guitarist), and Sean Waugaman (drummer). In 2015, the band catapulted to stardom when their hit single "Shut Up and Dance" became a multi-platinum global smash that peaked at No. 1 on the Alternative, Hot AC, AC charts, No. 4 on the Billboard Hot 100, and went to No. 2 at Top 40 radio. The track also broke the record for consecutive weeks at #1 on Billboard's Hot Rock Songs chart at the time. "Shut Up and Dance" racked up over six million downloads and 850 million streams in the process leading to a slew of honors including winning two Billboard Music Awards, a nomination for an MTV Music Video Award for Best Rock Video, American Music Award nominations for Favorite Pop/Rock Duo Or Group, New Artist of the Year, and Favorite Alternative Rock Artist. They were also nominated for an iHeart Radio Music Award for Best Duo/Group of the Year, Song of the Year, and Alternative Rock Song of the Year for "Shut Up and Dance." WALK THE MOON has been praised by music industry tastemakers across the board since their explosive first single "Anna Sun" was released in 2012, as Interview Magazine proclaimed, "There's something about WALK THE MOON that's absolutely out of this world. Their music is addictive, energetic, and fun." Rolling Stone also raved about the band's live show, "The precocious Ohioans stack melodies upon melodies in new-wave-infected songs that attack the ear like a starving Mike Tyson."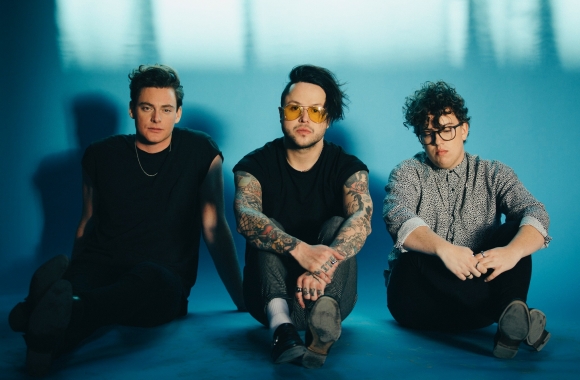 Music gives a voice to those who need it when they need it the most. Our favorite artists say the difficult things out loud, so we don't have to -- but can learn how to.

By the same token, lovelytheband translate emotions, anxieties, and feelings into lush, layered, and lively indie pop anthems. When the band was founded by lead singer Mitchy Collins, guitarist Jordan Greenwald and drummer Sam Price in 2017, the trio maintain a lasting connection to listeners by holding nothing back.
This message immediately resonated among audiences everywhere. A centerpiece of the everything I could never say... EP, the group's debut single "broken" caught fire as "the longest running #1 track on Alternative Radio thus far in 2018" with six weeks at the top. In under a year, it amassed 25 million total global streams. BuzzFeed summed it up as "So. Damn. Good." Billboard proclaimed the group among "10 Rock & Alternative Artists to Watch in 2018" as they supported Vance Joy and AWOLNATION on tour between headlining dates everywhere. Everything paved the way for the arrival of the band's first full-length, finding it hard to smile [RED MUSIC]. Produced by "broken" collaborator Christian Medice, these 16 tracks entrance, engage, and enchant, offsetting shimmering keys, sweeping synths, and spacey guitars with cathartic, compelling, and catchy choruses.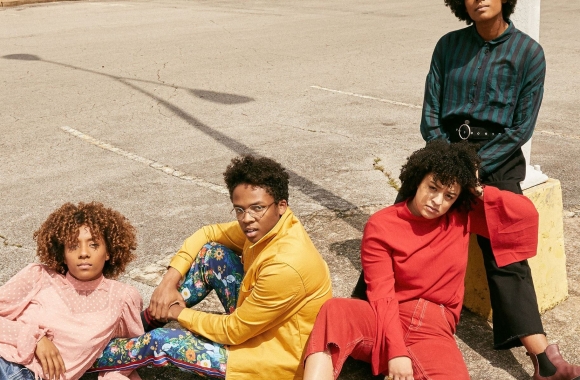 Falling into a genre of their own, The New Respects mesh pop, soul, and rock & rock with overlays of acoustic tones. Comprised of twins Zandy and Lexi Fitzgerald, brother Darius and their cousin Jasmine Mullen, the Nashville-based group is a true family affair, evidencing the undeniable soul and musical legacy that flows through the roots of their family tree. Raised within the buzzing creative community of artists and songwriters that Music City has to offer, the band has been careful in selecting their influences. Steering clear of trends and fads, The New Respects demonstrate both their mental and sonic maturity by turning to sounds that have stood the test of time. The band cites Aretha Franklin, The Beatles, and Led Zepplin as core influencers of their music, traces of which can all be found within their catchy hooks and heavy grooves.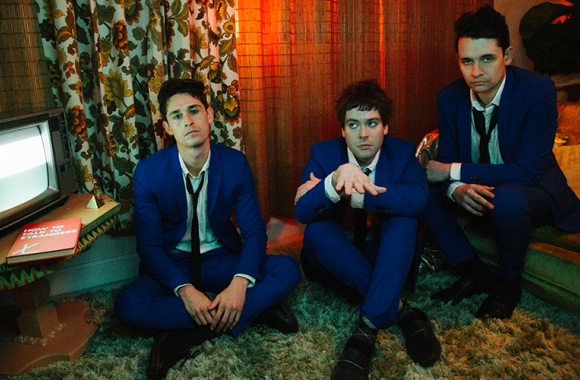 Los Angeles trio, Twin XL, is the creative brainchild of songwriters and producers, Cameron Walker-Wright (vocals) and brothers Stephen Gomez (bass) and John Gomez (guitar). Walker-Wright is part of the synth-pop band Nekokat and the Gomez brothers rose to international fame in The Summer Set. Collectively, the three have written and produced for artists such as All Time Low, Lindsey Stirling, Life of Dillon, as well as having their music featured in commercials and trailers such as Disney's Christopher Robin and ABC's Lucifer.
Though Walker-Wright and the Gomez brothers have been working as full-time writer/producers, a part of similar social circles and often ran into each other at random gigs across the country for years, it wasn't until early 2017 after another serendipitous meeting at a LA house party, that they decided to try a day in the studio together.
The synergy between the three was clear and Twin XL was born - a perfect storm of the glistening retro synths, catchy bass-lines, memorable melodies and Walker's smooth vocal. The EP, entirely written and produced by the band, is a balanced dichotomy of bright and summery and dark and mysterious, fusing together an infectious anti-pop sound.
From top-class performing musicians each in their own right, writers, producers, friends, and now band mates, TwinXL are paving their way to the top turning a night out at a party into a nostalgic and distinctive musical sequel full of indelible anti-pop glory.
| Price Type | Early Bird 2-Day Pricing (6/12 - 7/5) |
| --- | --- |
| PIT (Standing Room Only) | $150 |
| Lower (GA Seating) | $130 |
| Upper (GA Seating) | $110 |
| Lawn (GA) | $70 |
| Price Type | Advance Single Ticket (7/6 - 9/21) | Advance 2-Day Package (7/6 - 9/21) |
| --- | --- | --- |
| PIT (Standing Room Only) | $90 | $165 |
| Lower (GA Seating) | $80 | $145 |
| Upper (GA Seating) | $70 | $125 |
| Lawn (GA) | $50 | $85 |
| Price Type | Week of Single Ticket (9/22 - 9/28) | Week of 2-Day Package (9/22 - 9/27) |
| --- | --- | --- |
| PIT (Standing Room Only) | $100 | $175 |
| Lower (GA Seating) | $90 | $155 |
| Upper (GA Seating) | $80 | $135 |
| Lawn (GA) | $60 | $95 |
Thank you to our sponsors

About the Venue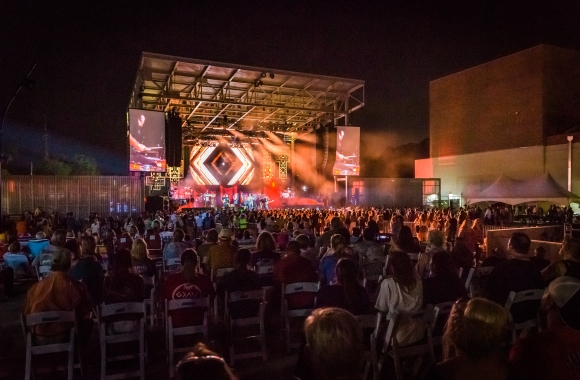 105 East Locust Street El Dorado, Arkansas
| 870-444-3007
The outdoor Murphy Arts District Amphitheater will play host to outdoor films, concerts, music festivals, and a seasonal farmers market in El Dorado, Arkansas. The spacious lawn is open daily and can be used for multiple activities including family picnics or basking in the sun with your favorite book. The Amphitheater will be a unique venue in El Dorado that everyone has access to and will be an ideal location for festival events.  Learn More