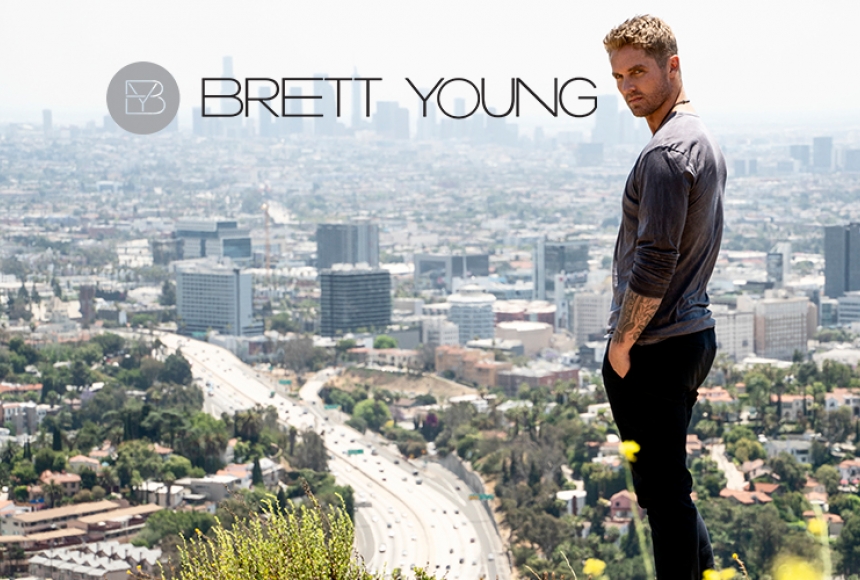 Be a Member, Be here.
Become a Member to enjoy ticket discounts, presale access, Member-Only events & more!
Saturday AMP Schedule 9/28
| | |
| --- | --- |
| Time | Artist |
| 3:00 PM | - Gates Open - |
| 4:30 PM | Trey Johnson |
| 5:30 PM | Teddy Robb |
| 6:45 PM | Gabby Barrett |
| 8:00 PM | Tyler Rich |
| 9:00 PM | Gone West |
| 10:30 PM | Brett Young |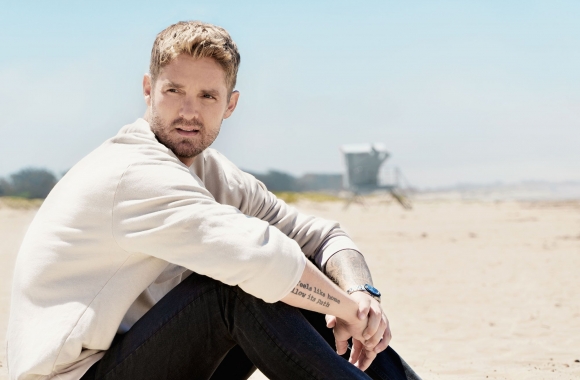 Brett Young's sophomore album TICKET TO L.A. hit #1 on the Billboard Country Albums chart upon its December 2018 release. The album follows his colossal 2017 self-titled debut, which dominated the Top 20 on the Country Albums chart for 37 weeks and quickly reached RIAA PLATINUM certification. Delivering four consecutive No. 1 PLATINUM-certified hits, Young was recently named ASCAP's 2018 Country Songwriter-Artist of the Year for his "melodic craftsmanship" (Billboard), and his 3X PLATINUM smash hit "In Case You Didn't Know" was bestowed with the top honor at the BMI Country Awards as their Song of the Year. Young has also garnered nominations from ACM, Billboard, Teen Choice, CMT and CMA Awards as he continues to rack up nonstop hits as "one of country music's most reliable new hitmakers" (Tennessean). Along with the industry successes, his relationship with fans found Young selling out every stop on his debut headlining CALIVILLE TOUR and earning new followers on the road with Thomas Rhett's LIFE CHANGES TOUR. Young is set to join Kelsea Ballerini in 2019 on the MISS ME MORE TOUR.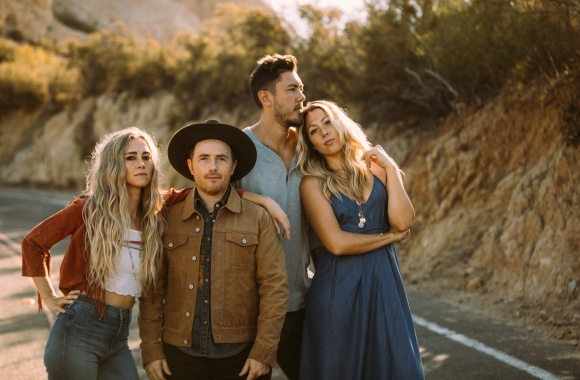 On a personal break from one of the most musical pop breakthroughs of the last several years, multiple Grammy-winner Colbie Caillat and her fiancée Justin Kawika Young (11 #1 Hawaiian songs) decided to head to Nashville where Caillat's co-writer, recording artist and friend Jason Reeves was living with his wife songwriter/Academy of Country Music Award nominee Nelly Joy. For Caillat, who'd already collaborated with Taylor Swift and Brad Paisley, as well as CMA Song of the Year winner Liz Rose, it felt almost like a homecoming.
Suddenly a creative incubator for four friends was turning into Gone West, a fresh harmony, breezy melody group whose myriad influences landed somewhere between Laurel Canyon, Texas roadhouses, Appalachia's harmony and the plains of the Midwest.
Produced and co-produced by the band, Gone West's music brings a new freshness to modern country, straddling singer/songwriter vulnerability, Iowan humility, Lone Star tenacity and Hawaiian steel guitar.   The playing is spare enough the instruments and voices shine, while the lyrics, which offer a heart-positive embrace of life, stand-out in the mix.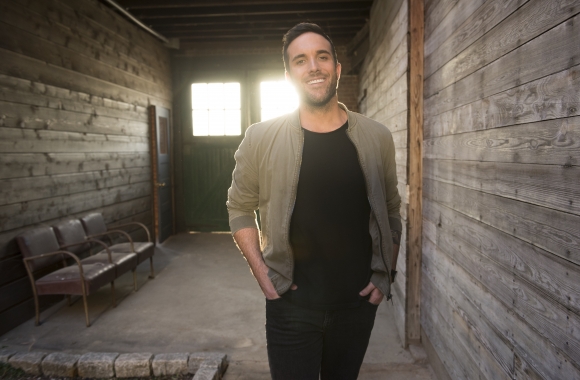 Raised in Yuba City, a small farming community in Northern California, Tyler Rich found his love of music gathered around a Christmas tree alongside family singing holiday classics and family favorites of all genres including Creedence Clearwater Revival, Michael Jackson, The Beatles and Tom Petty. At age 8 his cousin introduced him to the Country sounds of George Strait, Garth Brooks and Alan Jackson before his grandparents surprised a then 14-year-old with a guitar so he could join in the annual jams. Fast forward to graduating college with a degree in Economics, Tyler moved to LA to pursue a different game of numbers – music – exploring various genres with songwriting and bands before taking the leap as a solo artist.His fanbase has grown from Sacramento supporting his independent release to signing a record deal with The Valory Music Company and publishing agreement with Big Machine Music.While introducing his amplified sound and infectious energy coast to coast,the 2018 CMT Listen Up Artist has moved to Nashville and become a road warrior performing alongside some of the genre's top acts including Dustin Lynch, Sam Hunt, Brett Eldredge, Justin Moore, Cole Swindell, Dan + Shay. His single The Difference is available now!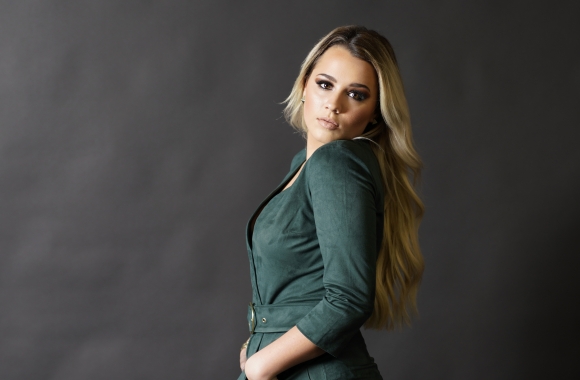 Nineteen-year-old country powerhouse Gabby Barrett came into national prominence in 2018 as finalist on Season 16 of ABC's American Idol. A native of Munhall, Pennsylvania, and one of eight children, Barrett began singing in her local gospel choir in Homestead, Pennsylvania at the age of nine, started playing shows at age 11 and won the respected Kean Quest Talent Search in 2014. Prior to her appearance on American Idol, she performed 136 shows in 2017 alone, and had helped raise money for a host of regional charities – including the Children's Hospital in Pittsburgh and the Ronald McDonald House – and was regarded as "A voice you must hear" by The Pittsburgh Tribune-Review. Barrett has shared the stage with superstars like Luke Bryan, Bebe Rexha, Sugarland and Carrie Underwood, and following her third place finish on Idol, embarked on the American Idol Live! 2018 Tour and Chris Lane's LAPS AROUND THE SUN TOUR. With a passionate and engaged fanbase calling for new music, Barrett released her sizzling Country debut, "I Hope," in January of 2019, and is currently working on an upcoming release with producer Ross Copperman.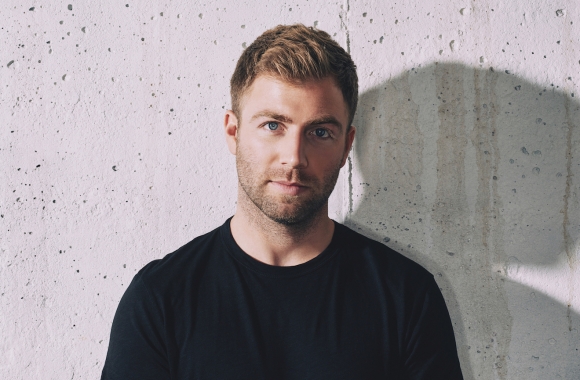 Perfecting his craft in Rocky Mountain ski lodges and Nashville's Honky Tonks, Teddy Robb has a laid back voice that grabs you like the Colorado winter air and wraps you up in a blanket with someone you love next to a warm fire.
A native of Akron, Ohio, Teddy grew up loving the outdoors. He fished, hiked, and played football through college at Kent State.  It was during college when his passion turned to music the moment he heard George Strait's "Troubadour".  That was it, the decision was made.  He called his parents, packed his bags and hit the road.  Teddy spent time in Vail playing music to support his snowboarding habit before making the final move to Nashville.
Teddy co-wrote his debut track "Lead Me On" with Ryan Beaver, Matt McGinn and Aaron Eshuis and it was produced by Shane McAnally, Matt McGinn, and Ben Fowler.
Singer songwriter that's based around two key ingredients; great songs and soul. Not afraid to put it all out there each time he breaks into song. Trey's shared the stage with such greats as Keb Mo and Jimmie Vaughn to Charlie Robinson and Shooter Jennings. Dallas Observer says "If you don't smile and move while watching Trey Johnson, chances are you don't have a pulse!" 
| Price Type | Early Bird 2-Day Pricing (6/12 - 7/5) |
| --- | --- |
| PIT (Standing Room Only) | $150 |
| Lower (GA Seating) | $130 |
| Upper (GA Seating) | $110 |
| Lawn (GA) | $70 |
| Price Type | Advance Single Ticket (7/6 - 9/21) | Advance 2-Day Package (7/6 - 9/21) |
| --- | --- | --- |
| PIT (Standing Room Only) | $90 | $165 |
| Lower (GA Seating) | $80 | $145 |
| Upper (GA Seating) | $70 | $125 |
| Lawn (GA) | $50 | $85 |
| Price Type | Week of Single Ticket (9/22 - 9/28) | Week of 2-Day Package (9/22 - 9/27) |
| --- | --- | --- |
| PIT (Standing Room Only) | $100 | $175 |
| Lower (GA Seating) | $90 | $155 |
| Upper (GA Seating) | $80 | $135 |
| Lawn (GA) | $60 | $95 |
Thank you to our sponsors

About the Venue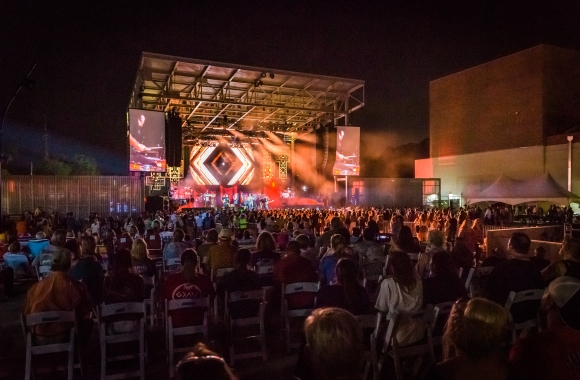 105 East Locust Street El Dorado, Arkansas
| 870-444-3007
The outdoor Murphy Arts District Amphitheater will play host to outdoor films, concerts, music festivals, and a seasonal farmers market in El Dorado, Arkansas. The spacious lawn is open daily and can be used for multiple activities including family picnics or basking in the sun with your favorite book. The Amphitheater will be a unique venue in El Dorado that everyone has access to and will be an ideal location for festival events.  Learn More