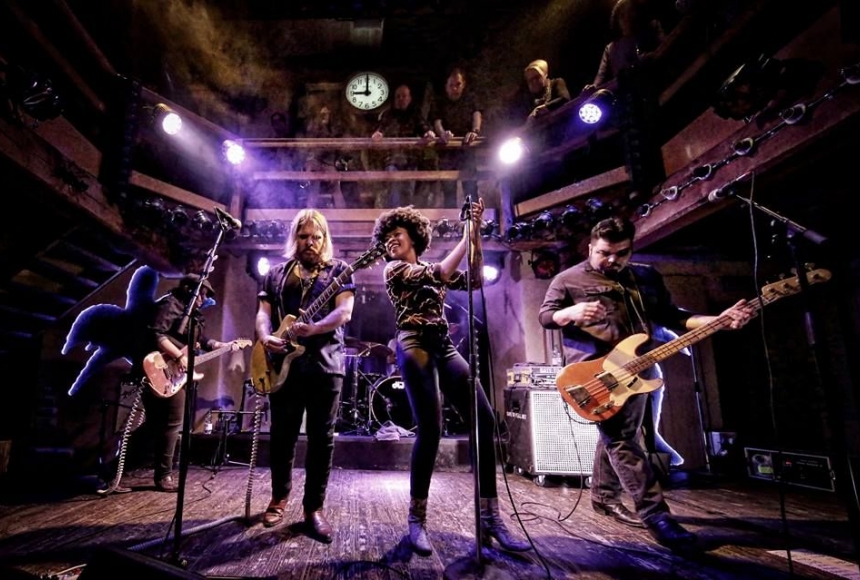 Be a Member, Be here.
Become a Member to enjoy ticket discounts, presale access, Member-Only events & more!
Summer is Coming In Hot again in Downtown El Dorado and together with the Summer Concert Series, Showdown at Sunset reenactments and Grill Wars, Main Street El Dorado and the Murphy Arts District have announced a list of new fun activities added to the fourth Saturday in June, July and August this summer with even more food, live entertainment, shopping and fun for all ages throughout downtown. Starting Saturday June 22nd and continuing all Summer, award-winning performers and national touring acts will be making their way to the heart of downtown El Dorado for the 2019 Murphy USA Summer Concert Series, presented by MAD and Main Street El Dorado. But don't just wait for the FREE concerts, come to El Dorado early for the MAD Famers Market Downtown, the new Summer on the Square activities featuring the award-winning GRILL WARS, downtown activities and games, live entertainment on the square, the MAD Playscape and Splashpad, free Horse and Carriage rides throughout Historic Downtown and the popular CRUISE NIGHT Car Shows. All this fun is leading up to everyone's favorite SHOWDOWN AT SUNSET live gunfight reenactment downtown on the steps of the Courthouse lawn, now with full new cast and show, followed by the FREE 2019 Summer Concert Series in the MAD amphitheater Downtown starting at 7pm. It's a full weekend of Fun all summer long!
This year we wanted to build on the success of the tremendous concerts that Murphy USA has brought to Summers in El Dorado with the Summer Concert Series by adding more activities around the music, working hard to entice even more people to come downtown."
Bob Tarren, Chief Marketing Officer for MAD
Main Street El Dorado is so excited to be partnering again with Murphy USA and MAD and expect to make this year's events even bigger by giving the entire family a full day of fun in our amazing downtown.
Beth Brumley, Executive Director of Mainstreet El Dorado
SATURDAY JUNE 22nd schedule of activities:
8am-Noon: Farmers Market at MAD
Summer on the Square
NOON: Grill Wars, "STEAK" Steak Trail of Champions Competition with Steak Plates for sale $20 limited quantity. Sponsored by PJ's Coffee/The Spot/El Dorado Creamery
NOON-6pm: Family Games: Jenga, Connect Four, Tic Tac Toe & More
2pm: Baggo Tournament
3-7pm: FREE HORSE & CARRIAGE RIDES
4pm: CRUISE NIGHT Car Show
4:30pm: Music On Main Featuring the Army National Guard Jazz Ensemble LIVE on the Square
5:45pm: South Arkansas Art Center Preview The Hunchback of Notre Dame
6:15pm: Showdown at Sunset Downtown on the Square (Sponsored by The South Arkansas Historical Preservation Society)
7pm: Murphy USA Summer Concert Series in the MAD Amphitheater Featuring: "Soul Sensation" NIKKI HILL & "Country's Singing Songwriting Prodigy" Emi Sunshine
*MAD Playscape & Splashpad open for FREE all day
7:00PM - flight plan Jazz Ensemble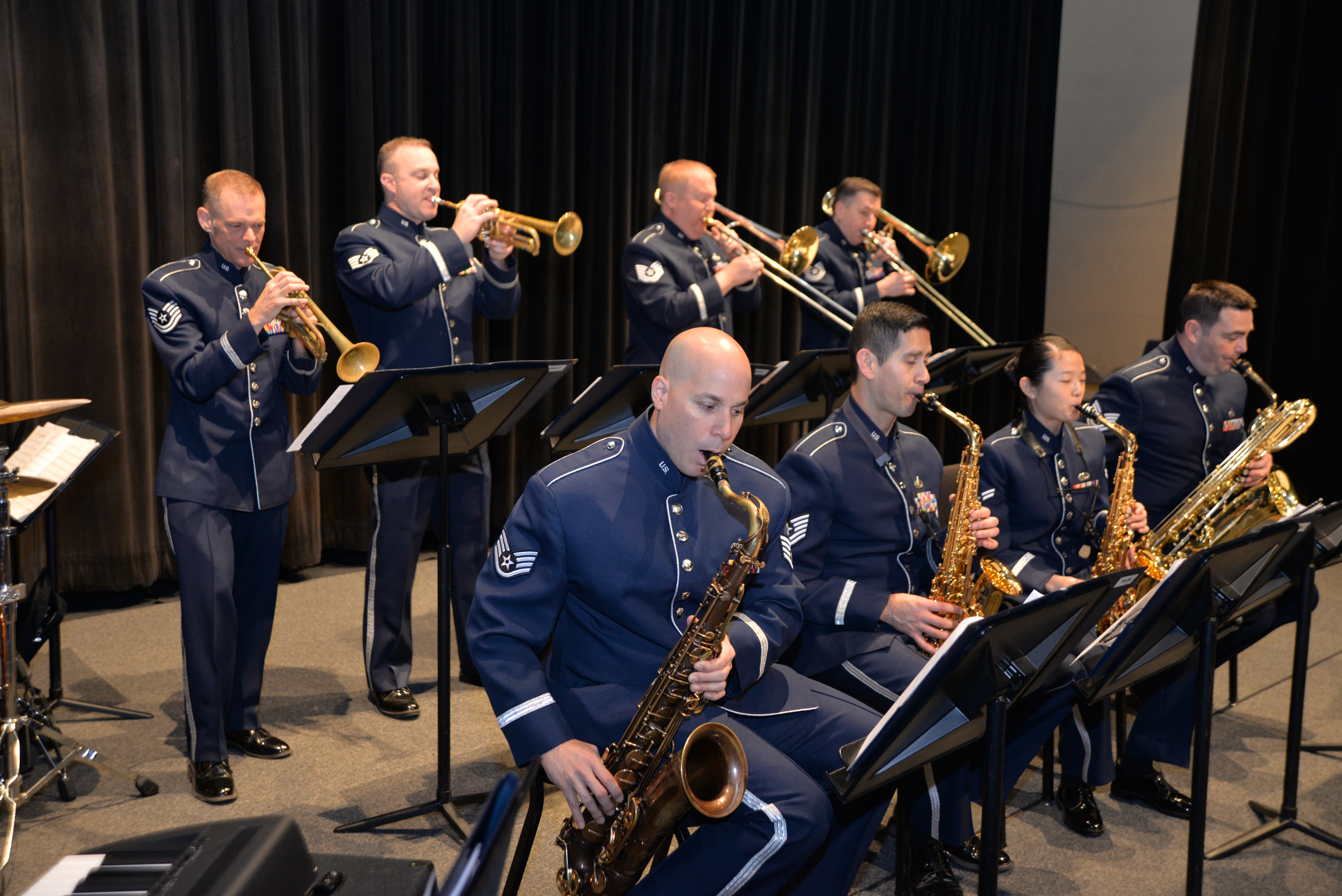 8:30PM - Emi Sunshine
The exceptional talents of critically-acclaimed teen music prodigy, EMISUNSHINE have captured the nation's attention. The singer, songwriter, and multi-instrumentalist has been hailed by outlets such as No Depression, Billboard and Rolling Stone: "Sounds like the spunky, intense little sister to artists Iris DeMent, Natalie Maines, Nanci Griffith and Janis Joplin." 
EmiSunshine has already graced some of the most-prestigious stages--from the "Today Show," to the Grand Ole Opry (over a dozen times) and most recently, "Little Big Shots starring Steve Harvey" last April.  Additionally, EmiSunshine stars in and performs three songs in her latest film appearance on "The King," alongside such celebrities as Roseanne Cash, Emmylou Harris, Ethan Hawke, Alec Baldwin and more. The film featured at this year's Sundance Film Festival and premiered at Cannes Film Festival, where Emi performed.   
A well-crafted storyteller, Emi's music has been described as an "old-timey," unique blend of roots music that is equal parts Americana, Bluegrass, Gospel, and Country, with a sprinkle of Blues.
"A very talented young lady, ...EmiSunshine is taking the nation by storm, and if you ever get     the chance to see them, by all means...you must."—No Depression
Web - www.theemisunshine.com 
Facebook - https://www.facebook.com/emisunshinemusic
YouTube - https://www.youtube.com/user/TheEmiSunshine/featured
Sizzle Reel - https://www.dropbox.com/s/r8y06w2o3fzwjut/EmiSunshine%20Sizzle%20Reel%202018.mp4?dl=0
9:45PM - Nikki Hill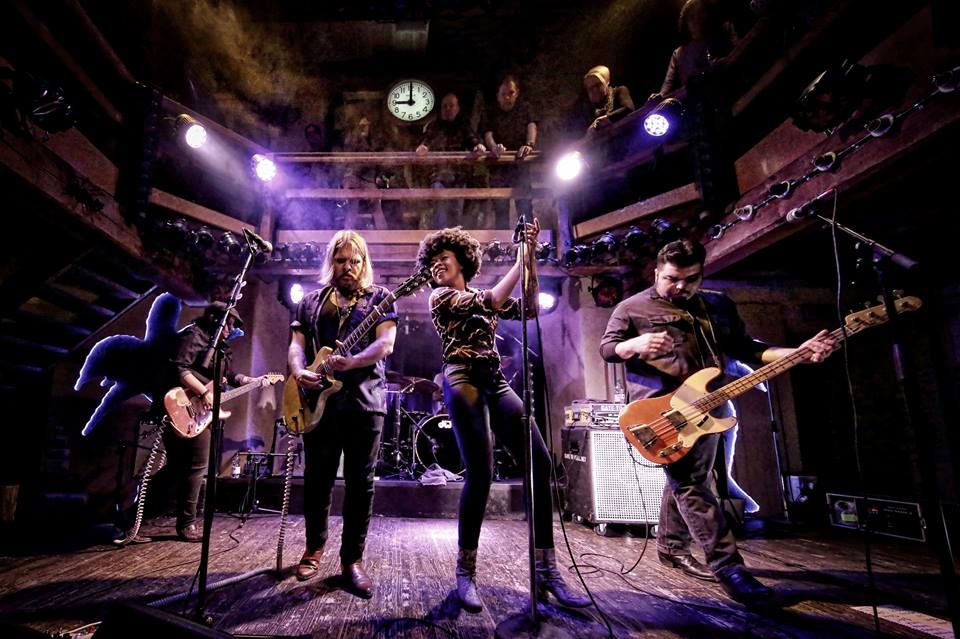 Hailing from Durham, North Carolina, Nikki comes by her Deep South soul honestly. Her musical roots began while singing in gospel choirs as a child, but Influenced by many different styles of music. Nikki has created a heavy and sudden international underground buzz with her soul sound and live performances. After pairing up with her guitarplaying husband Matt Hill, they have established themselves as roots rock and roll powerhouses drawing crowds from every avenue at their shows! Nikki now has established herself as "The Southern Fireball", "the new soul sensation", and even "the new Queen of Rock and Roll" by music critics and press writers and is still gaining momentum with no plans of stopping as she continues to tour all over the United States, Europe and Australia.
About the Venue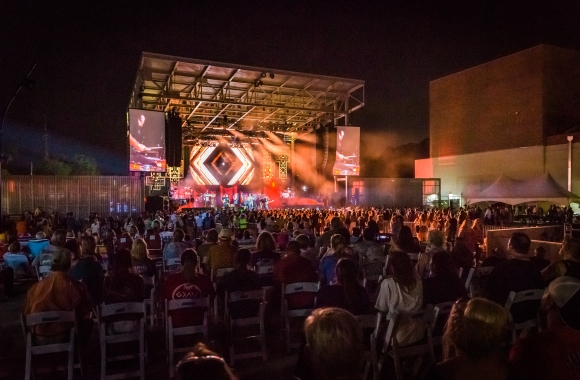 105 East Locust Street El Dorado, Arkansas
| 870-444-3007
The outdoor Murphy Arts District Amphitheater will play host to outdoor films, concerts, music festivals, and a seasonal farmers market in El Dorado, Arkansas. The spacious lawn is open daily and can be used for multiple activities including family picnics or basking in the sun with your favorite book. The Amphitheater will be a unique venue in El Dorado that everyone has access to and will be an ideal location for festival events.  Learn More