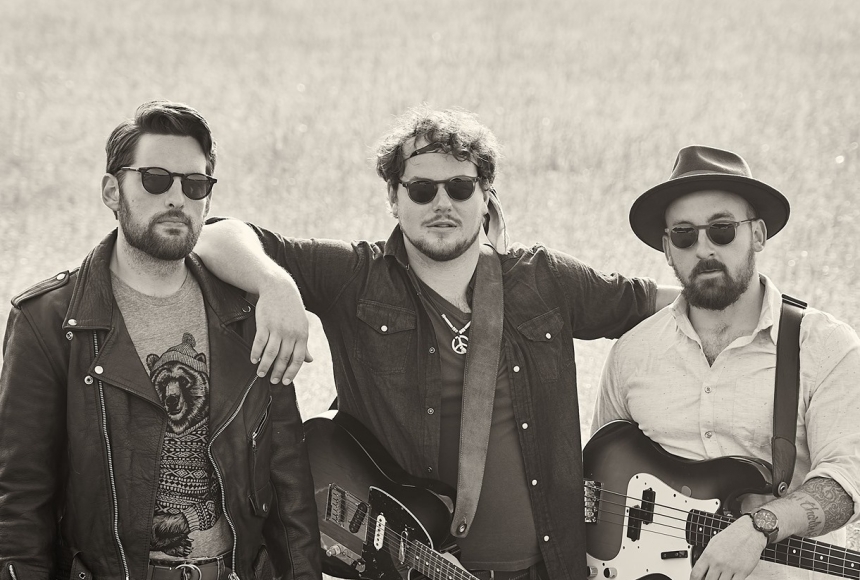 Be a Member, Be here.
Become a Member to enjoy ticket discounts, presale access, Member-Only events & more!
Live Saturday Night! is co-presented by Murphy USA and will feature bands from around the region. Performances will be at the Griffin Restaurant stage and are FREE to the public. Reservations are highly encouraged and can be made on OpenTable or by calling the restaurant at 870-444-3008.
Brooks Hubbard Band has been a tight knit unit since their inception in Nashville, TN in 2015. Their music consists of an exciting mix of folk/americana, pop, funk, rock, blues, and soul. While touring the country promoting Brooks' newest release, 'American Story,' they have captured audiences with their exhilarating balance of structure and improvisation through a focus on musicianship and love of songwriting.
Brooks is an experienced singer/songwriter who has toured nationally supporting Stephen Kellogg, as well as appearances opening for artists such as KT Tunstall, Robert Cray, and Lucy Kaplansky. Brooks recently recorded his third full-length album, 'American Story,' with friend and producer Val McCallum (Jackson Browne) at Sage and Sound Studios in Los Angeles. The album, released on October 27th, paints the picture of the good, the bad, and the ugly of America's past and present. In the four days it took to record this 12-track album, they brought to life songs of addiction, history, heartbreak, and love to tell America's story.
Rounded out with a few of Nashville's finest musicians, Justin Kimball (Bass, Engineer), and Nate Mould (Drums), Brooks Hubbard Band has been honing their sound by continuously playing shows and writing songs since Brooks' move to Nashville. BHB finds musical inspiration in a wide range of artists ranging from The Allman Brothers Band, The Band, James Taylor, and Jackson Browne, to Jason Isbell, Jason Mraz, and John Mayer. BHB is excited to hit the road and bring their music to the people. The album 'American Story' will be for purchase and streaming on CD Baby, iTunes, Spotify, Amazon, YouTube, Soundcloud, and all other major platforms. The band has held or does hold regular gigs in Nashville at various venues including Top Golf Live, The Family Wash, The 5 Spot, Alley Taps, as well as multiple appearances at the iconic Whiskey Jam. When they're not playing around Nashville they play venues around the country such as The Evening Muse (Charlotte, NC), The Tin Pan (Richmond, VA), The Walnut Room (Denver, CO), Brigg's Opera House (White River Junction, VT), Loretta's Last Call (Boston, MA), The Cave (Chapel Hill, NC), Gerstle's Place (Louisville, KY), The Elbo Room (Chicago, IL) and Rockwood Music Hall (New York, NY) to name a few.
About the Venue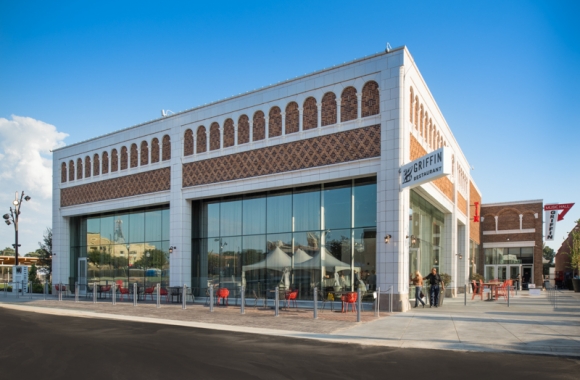 101 East Locust Street El Dorado , Arkansas
| 870-444-3008
Exuding an air of industrial chic, the Griffin Restaurant will make you MAD happy with crazy good farm-to-table food and service as well as live entertainment every Thursday on our cabaret stage.  We have gift cards! Call 870-444-3008! Lunch: Monday - Friday, 11AM - 2PM Dinner: Monday - Saturday, 5PM - 9PM Brunch: Sunday: 10-2 * Closed for private events (Dec 7 & Dec 28) * Closed Christmas Eve, Christmas, New Years Eve (lunch), and New Years Day Learn More