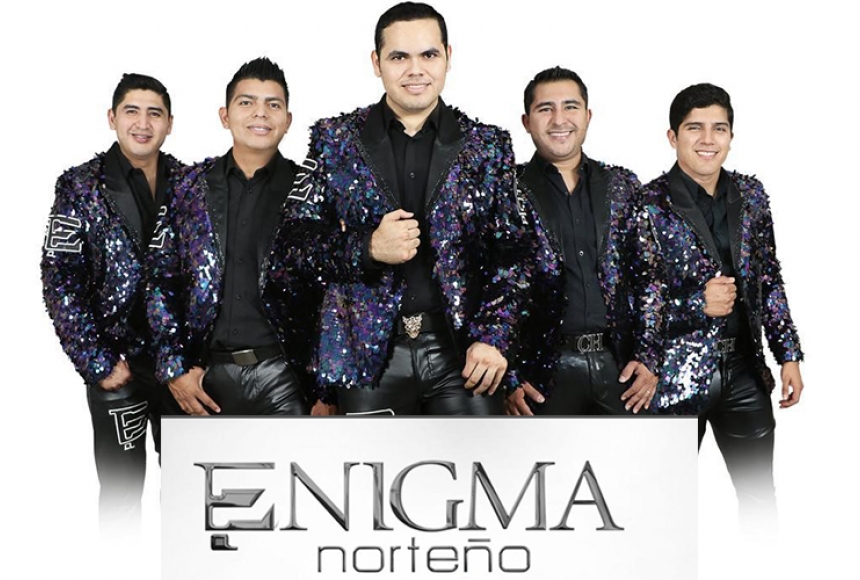 Be a Member, Be here.
Become a Member to enjoy ticket discounts, presale access, Member-Only events & more!
Doors: 7PM, Show: 8PM
DJ Josue: 10PM - 2AM (included in ticket) $5 if purchased separately. 
| | | |
| --- | --- | --- |
| Early Bird (June 10 - June 29) | $20 GA | $100 Premium* |
| Advance (July 1 - Sept 12) | $30 GA | $100 Premium* |
| Day of Show (Sept 13) | $40 GA | $100 Premium* |
*Premium seating is a reserved area for attendees that includes a reserved seat and a private bartender/server for the section. 
Enigma Norteño is a regional group from Culiacán, Sinaloa, Mexico, who broke through to stateside success in 2010 with the hit singles "El Ondeado (M1)" and "Aunque Sea en Silencio (Cuatro Paredes)." Known for their Sinaloense musical style, in particular their narcocorridos. Stateside success came with their fourth album, Corridos de Altura (2009), which spawned the singles "El Ondeado (M1)" and "El Sr. Mayo Zambada," the former of which proved especially popular, reaching the Top 40 of the Regional Mexican Airplay chart. Enigma Norteño's fifth album, Juego Prohibido (2010), was an even greater success, spawning the Top 20 hit "Aunque Sea en Silencio (Cuatro Paredes).
Following a live album, En Vivo Desde Culiacán, Sinaloa (2011), Enigma Norteño released the albums Y Si Supieras (2011) and Generales de Batalla (2012), featuring the respective singles "El Mayito Gordo" and "Los Lujos," and the Regional Mexican Airplay chart hits "Que Seas Feliz" and "Se Te Olvidos." "Calla y Me Besas," the first single and opening track from 2014's Enemigo en Casa, hit number four at Regional Mexican Airplay. The band has received generous support of their YouTube videos, which numbered in the millions. They rocketed back to the charts with the Top 20 airplay single "Batallandola" from 2017's De Aqui Soy. They have become a fan favorite on tour.
Enigma Norteño nace en Culiacan Sinaloa, en el año 2004 por sus fundadores; Humberto Pérez (Bajo Sexto y Voz) y Ernesto Barajas (Bajo Eléctrico y Voz).
Dicha agrupación se abrió puertas gracias a temas de su propia autoría, dando así el toque característico que posee su música y con cual se han ganado a su público. 

Otra característica fundamental de la agrupación, es que siempre se han enfocado en mostrar una continua innovación en cuanto a sus shows en el escenario, desde vestuario hasta interactuar con el publico, tomandose fotografías, complaciendo sus peticiones y a través del manejo de las redes sociales, siendo ellos mismos quienes están al tanto de brindarles la atención que merecen a todos sus seguidores. 

"Cuatro Paredes" un tema que llego para quedarse en los corazones de quienes gustan de su estilo musical, llegando rápidamente acapara los primeros lugares en listas de popularidad en los Estados Unidos, llevándolos a emprender una fuerte campaña de promoción en Miami.

En su trayectoria artística destacan importantes duetos con Roberto Tapia, código FN, Los Hijos de Hernández, Gerardo Ortiz, y Darey Castro.

Escenarios como Nokia theatre, Gibson Amphitheatre en los Angeles Ca, Auditorio Telmex y Auditorio Benito Juárez en la Ciudad de Guadalajara Jalisco son lugares en los que Enigma Norteño ha hecho presencia.
About the Venue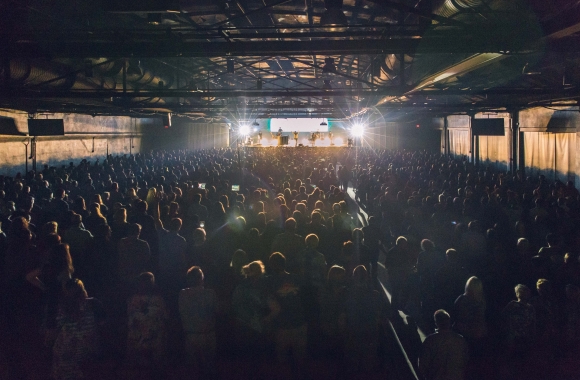 First Financial Music Hall
101 East Locust Street El Dorado , Arkansas
| 870-444-3007
The First Financial Music Hall hosts a variety of performances throughout the year. With the support of First Financial Bank, Murphy Arts District has offered stage performances of Shakespeare, Shanghai Acrobats, and Second City, as well as dozens of concerts including Steve Earle, the Beach Boys, Ludacris, Casting Crowns, Train, and more. With room for up to 2,500 people we can also host weddings, banquets, and more. It is a tobacco free facility.  Learn More