Be a Member, Be here.
Become a Member to enjoy ticket discounts, presale access, Member-Only events & more!
A country and rock band from Northwest Louisiana, Flight Delay is made up of 5 musicians with over 100 years of musical experience between them. Led by vocalist and guitar picker, David Daniels, Flight Delay has a blend of music unmatched by most bands in the area. Other members, Travis Chapman (Lead Guitar, Pedal Steel, BGV) Ryan Barnette (Drummer), David Fox (Bass and Mandolin) and Cody Martin (Guitar, fiddle, and keys) round out the band, bringing a plethora of musical tastes and influences to the group. Rooted primarily in Red Dirt country music, these guys are sure to get your feet tappin', your tail shakin' and your heart breakin'.

Reservations at: https://bit.ly/2m1GKa6 or 870-444-3008
$5 cover, no cover for MAD members.
About the Venue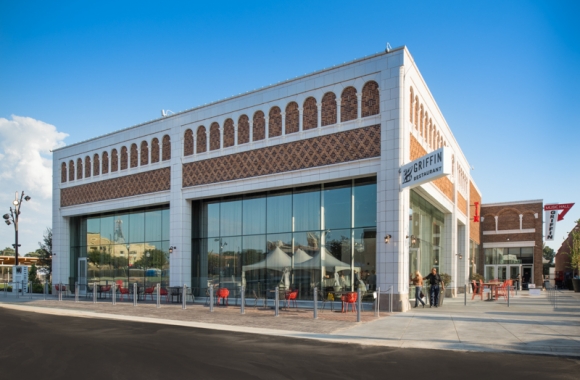 101 East Locust Street El Dorado , Arkansas
| 870-444-3008
Great.Southern.Food...and Music! Check our calendar to see what's next at the Griffin! We will be closed for dinner on Jan. 29 & 31 for private events. Learn More