Back to MAD News
America's Small Cities Are Betting Their Second Act on Festivals, Jezebel
09/27/2017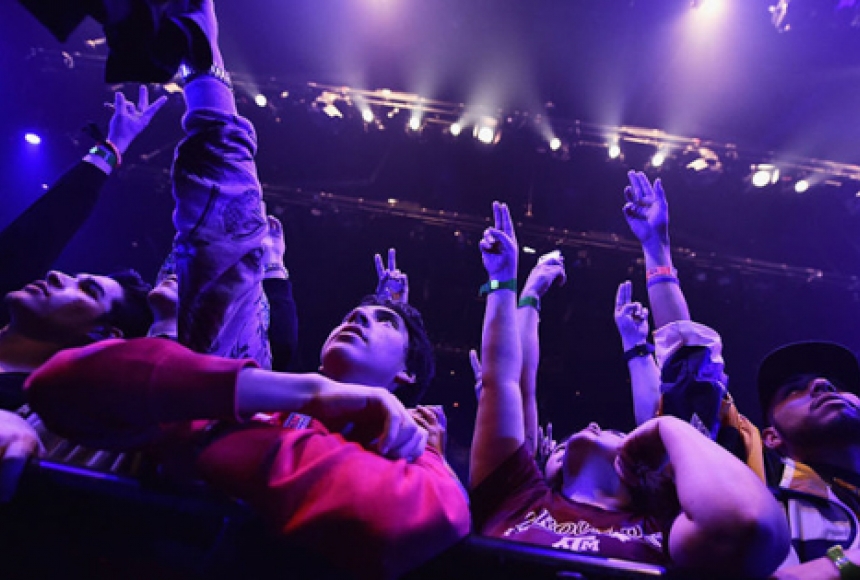 "People were commenting, is that the real Migos that's gonna be there or is that the Arkansas version of Migos?" laughs Terry Stewart, former Rock and Roll Hall of Fame CEO, who is now one of the people getting Migos to play a show in El Dorado, Arkansas.
Yes, the real Migos—"Bad and Boujee" Migos—are coming to the city of El Dorado, Arkansas, population 18,339. And so is the band Train, country star Brad Paisley, ZZ Top, and Ludacris, to name just a few, all to perform over five days for the city's grand opening of a new downtown area on September 28. Considering Migos are Billboard Hot 100 chart-toppers, have played major festivals like The Meadows and Drake's OVO Fest, and even earned an Emmys shout-out from Donald Glover, it's understandable that El Dorado's residents might be surprised at an appearance in their small town.
But the line-up in El Dorado is programmed by a handful of ex-entertainment executives, which include Stewart and former House of Blues general manager Dan Smith, all of whom have been trying to make the once prosperous oil boom town "boom again." Whereas before the town flourished through oil exploration and manufacturing jobs, this time around they hope to make the city attractive to young, hip, millennials in the most 2017 way possible: by upping their arts culture and throwing a lot of festivals, flower crowns not included.
The $100 million revamp includes a new 8,000-capacity amphitheater and a renovated auto company showroom that will now become a music hall and cabaret lounge. The press release for the revitalization writes that El Dorado is "hoping to join the ranks of Marfa, TX and Woodstock, NY." And while Stewart assures me that the five-day event is not a festival (even though the talent may suggest it), the space El Dorado has created will hopefully host "five to six festivals a year," some the city creates and others that exist already which will take place there.
"We want to build a reputation that this is a hip place to be," Stewart says.
It's not news that places like El Dorado are currently in a desperate state of flux. For years, small cities and towns in the once thriving Rust and Sun Belts have been enduring a period of economic crisis and reinvention in the face of deindustrialization. As a result, many of these cities, including El Dorado AND Baltimore, have had trouble maintaining population growth.
The next step for small cities is, in essence, a rebranding. While it's been reported that millennials are one of the more city-obsessed generations, the generational love affair with huge, prohibitively expensive cities like New York is a trend that's ending as young people grow increasingly fed up with high rent and dwindling job prospects. For smaller cities looking to attract these urban center expats, there are unmistakable branding and economic benefits to hosting artists like Migos or The Chainsmokers in the town center: suddenly these cities are staging the exact kind of cool cultural events young people want to be around and will travel far to attend.
To read the full article visit: https://themuse.jezebel.com/americas-small-cities-are-betting-their-second-act-on-f-1807420727