Back to MAD News
In a small Arkansas town, Brad Paisley and Smokey Robinson will open new arts district, LA Times
09/27/2017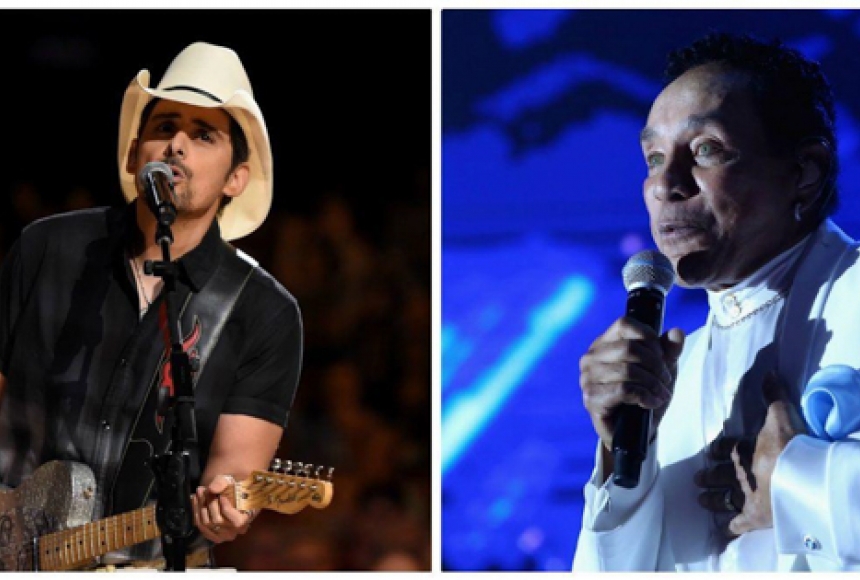 El Dorado, a historic oil boom town in southern Arkansas, will celebrate the grand opening of its new arts district by pulling out all the stops with performances by Brad Paisley, Ludacris and ZZ Top.
The opening of the Murphy Arts District, which begins Wednesday and continues through Sunday, takes place during the town's 30th annual MusicFest, a downtown medley of entertainment and activities. Ticket prices for the headliner concerts top out at $45. The cap to the festivities: Smokey Robinson will appear Sunday in a free concert with the South Arkansas Symphony in a newly completed 8,000-seat amphitheater. Other venues are opening as well: the 2,000-seat Griffin Music Hall, a farm-to-table restaurant and a two-acre interactive outdoor Playscape for children.The second phase of the arts district, known as MAD, will include an art gallery and a renovated 1920s vaudeville theater.
Thinking big comes naturally to the hometown of Murphy Oil Corp., which a decade ago began providing college tuition for local high school graduates through a program known as the El Dorado Promise. The new arts district covers about eight city blocks and incorporates several repurposed buildings in the historic downtown, said Bob Tarren, MAD chief marketing officer. After the downturn in the oil economy several years ago, the economy needed to be revitalized, Tarren said. The idea for the arts and entertainment hot spot grew out of that need.
"Feasibility studies determined the need for genuine, authentic and unique experiences," he said.
In an effort to "lift the fortunes of a small Southern town," acts and events will be booked year-round at the music hall and amphitheater, Tarren said. More than a dozen have been scheduled through the end of the year, including the Beach Boys, El Dorado Film Festival and the Acrobats of China.
To view full article visit: http://www.latimes.com/travel/la-tr-murphy-arkansas-arts-district-20170927-story.html