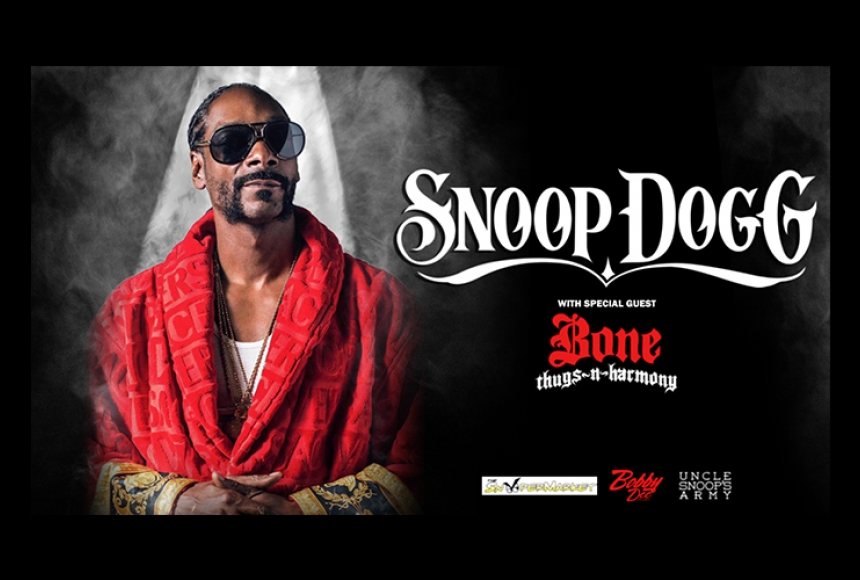 Be a Member, Be here.
Become a Member to enjoy ticket discounts, presale access, Member-Only events & more!
About Snoop -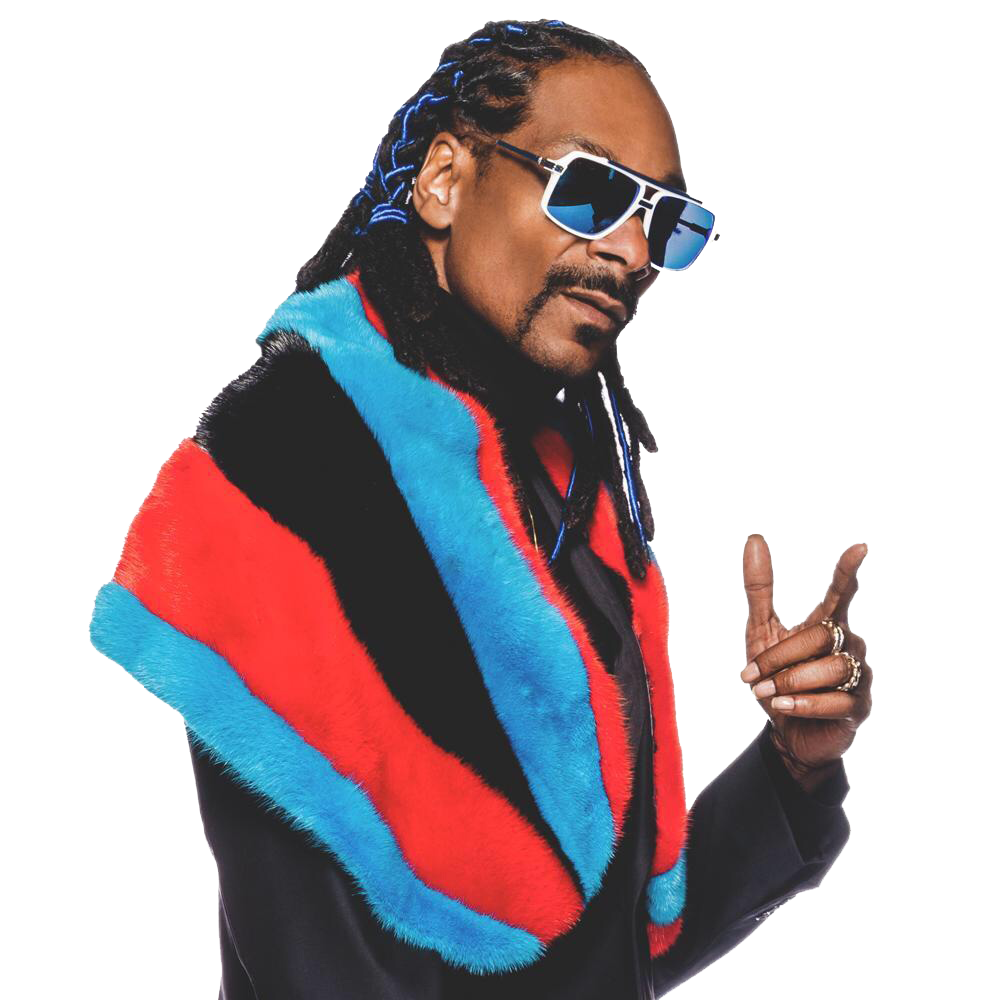 Snoop Dogg is a West Coast rapper who evolved under the tutelage of Dr. Dre, and has received fame for albums such as 'Doggystyle,' 'Tha Doggfather' and 'Reincarnated.'
West Coast rap legend Snoop Dogg has come a long way since being discovered by Dr. Dre in the early 1990. As impressive as he was when guesting on Dre's The Chronic in 1992, few could have guessed he'd go on to global fame, tens of millions of record sales, and a career in movies and TV. And that's only part of the story, from battles with the law to reinvention as a reggae artist. Snoop's story isn't finished yet, and who knows what this Long Beach native will do next?
He is held in high esteem and affection by hip-hop fans worldwide, and is one of the most recognizable faces and voices of the whole genre, even to those who don't listen to his music. He has the distinction for having the most Grammy nominations of any music artist— 17 to date — without having won one. But as Snoop Dogg shows few signs of retiring, don't write him off just yet.
About Bone Thugs-N-Harmony - 
Bone Thugs-n-Harmony is an American hip hop group from the Glenville section of Cleveland, Ohio. They are best known for their fast-paced rapping style and harmonizing vocals. In 1997, the group was awarded the Grammy Award for Best Rap Performance with their song "Tha Crossroads". Since its conception in the early 1990s the group has been honored with numerous other awards. Bone Thugs are also the only artist to do acts with Eazy-E, 2Pac, Notorious B.I.G., and Big Pun. Bone Thugs-N-Harmony are also recognized as one of the most successful hip-hop groups selling 50 million records.
About the Venue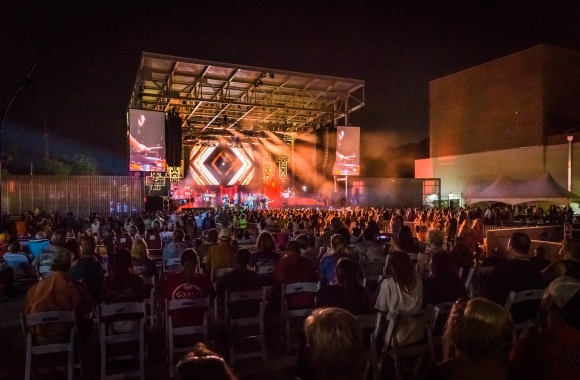 105 East Locust Street El Dorado, Arkansas
| 870-444-3007
The outdoor Murphy Arts District Amphitheater will play host to outdoor films, concerts, music festivals, and a seasonal farmers market in El Dorado, Arkansas. The spacious lawn is open daily and can be used for multiple activities including family picnics or basking in the sun with your favorite book. The Amphitheater will be a unique venue in El Dorado that everyone has access to and will be an ideal location for festival events.  Learn More