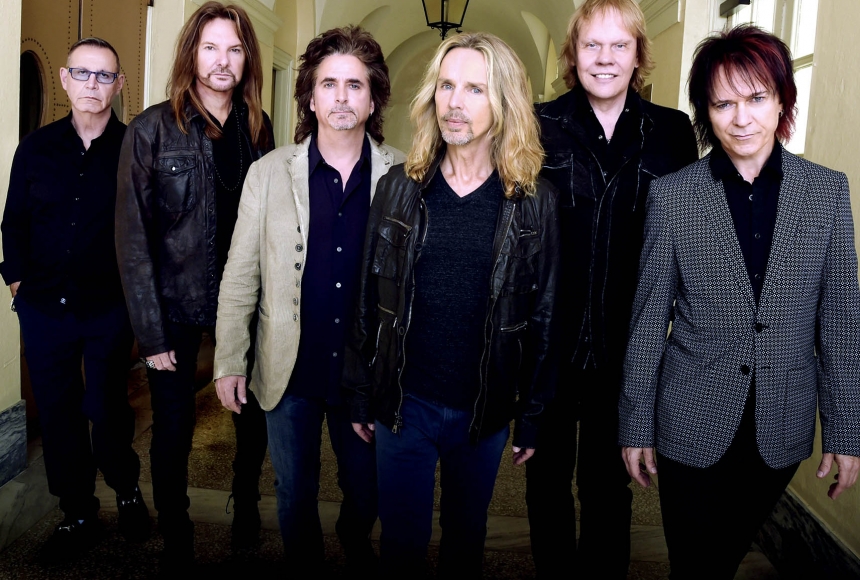 Be a Member, Be here.
Become a Member to enjoy ticket discounts, presale access, Member-Only events & more!
MAD Member/Venue Presale: October 7, 10am
Public sale: October 8, 10am
Ticket Pricing
| | |
| --- | --- |
| Section | Advance |
| Golden Circle (1st 3 rows) | $ 94.00 |
| Orchestra | $ 74.00 |
| Mid | $ 64.00 |
| Rear | $ 54.00 |
*Venue/Promoter fee and sales tax will be added at checkout.
VIP Tour Package Info
One premium reserved ticket
Specially designed Styx raglan shirt (exclusive to packages only)
Styx pin set
Styx lighter
Styx cooler bag
Limited edition Styx VIP merchandise item
Commemorative tour laminate
Commemorative ticket
Limited availability
VIP merchandise will be shipped to purchasers. Customers can contact info@future-beat.com with any questions concerning their package.
Renowned rock group, STYX will perform at Murphy Arts District's First Financial Music Hall on Friday, October 22nd. Ticket pre-sale for MAD members & venue begins Thursday, October 7th at 10am, CDT. Public sale will begin Friday, October 8th at 10am, CDT. The concert will begin at 7:30pm with doors opening at 6:30pm. 
The six men comprising STYX have committed to rocking the Paradise together with audiences far and wide by entering their second decade of averaging over 100 shows a year, and each one of them is committed to making the next show better than the last. Styx draws from over four decades of barn burning chart hits, joyous singalongs, and hard-driving deep cuts. Like a symphony that builds to a satisfying crescendo, a STYX set covers a wide range of stylistic cornerstones. From the progressively sweeping splendor that is "The Grand Illusion" to the hunker-down fortitude of all that is the "Blue Collar Man," from the majestic spiritual love for a special "Lady" to the seething indictment of preening, primping pageantry for pageantry's sake of "Miss America," from an individual yearning for true connection as a "Man in the Wilderness" to a soul-deep quest to achieve what's at the heart of one's personal vision in "Crystal Ball," from the regal reach-for-the-stars bravado of "Come Sail Away" to the grainy all-in gallop of that rugged "Renegade" who had it made, the band draws on an unlimited cache of ways to immerse one's mind and body in their signature sound.
A new era of hope, survival, and prosperity comes calling with the release of CRASH OF THE CROWN, STYX's new studio album, which was written pre-pandemic and recorded during the trying times of the pandemic. The legendary and multi-Platinum rockers--James "JY" Young (lead vocals, guitars), Tommy Shaw (lead vocals, guitars), Chuck Panozzo (bass, vocals), Todd Sucherman (drums, percussion), Lawrence Gowan (lead vocals, keyboards) and Ricky Phillips (bass, guitar, vocals) – released their 17th album this past June on the band's label, Alpha Dog 2T/UMe, which is being sold as clear vinyl, black vinyl, CD, and on digital platforms. 
After more than a decade together on the road, this incarnation of Styx is looking forward to performing as many shows as it can as long as it can. "It all comes back to the chemistry," says bassist/vocalist Ricky Phillips. "The legacy of this band will be that it brought joy to millions of people," notes drummer Todd Sucherman.
Seating for the event is reserved by section and will be available for purchase at eldomad.com or by calling the box office at 870-444-3007. Tickets may also be purchased at the box office (101 East Locust Street), Monday – Friday, 9AM – 5PM. 
About the Venue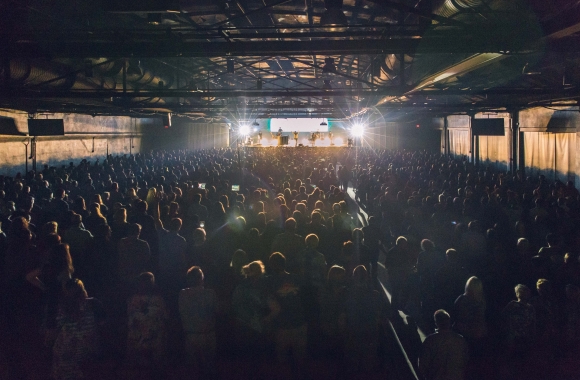 First Financial Music Hall
101 East Locust Street El Dorado , Arkansas
| 870-444-3007
The First Financial Music Hall hosts a variety of performances throughout the year. With the support of First Financial Bank, Murphy Arts District has offered stage performances of Shakespeare, Shanghai Acrobats, and Second City, as well as dozens of concerts including Steve Earle, the Beach Boys, Ludacris, Casting Crowns, Train, and more. With room for up to 2,500 people we can also host weddings, banquets, and more. It is a tobacco free facility.  Learn More