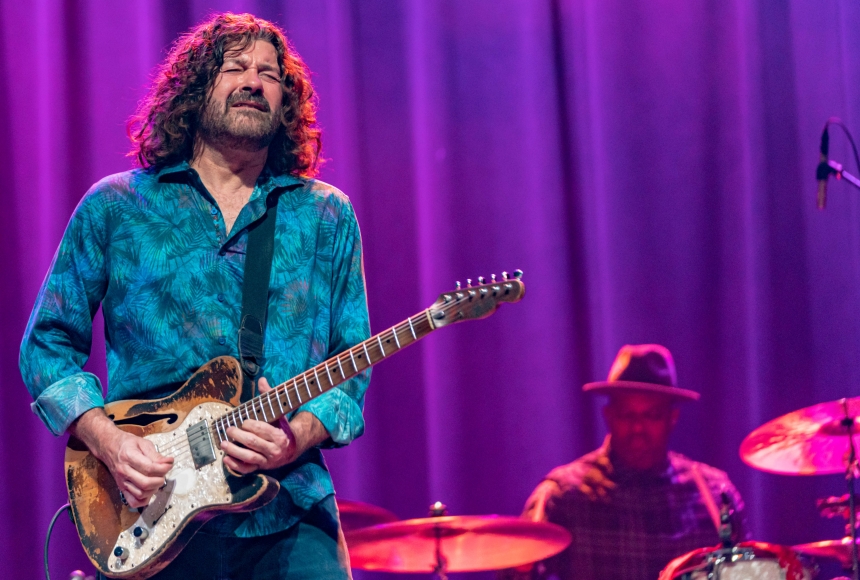 Be a Member, Be here.
Become a Member to enjoy ticket discounts, presale access, Member-Only events & more!
TAB BENOIT RETURNS TO EL DORADO MARCH 8 
Grammy-nominated Tab Benoit will return to the First Financial Music Hall, Tuesday, March 8th.  Benoit performed last June for the Murphy USA First Responder Appreciation Night. Tickets for the March 8th performance go on sale to MAD Members January 5th, 10am, CST, and to the public on January 7th, 10am, CST. Doors to the event will open at 6pm with the concert beginning at 7pm with an opening act (TBA). Seating is reserved.  
In 1992 Benoit released his first recording Nice and Warm on the Justice Label. The title track became a AAA Radio hit and Benoit's touring career kicked into high gear. Nice and Warm prompted comparisons to blues guitar heavyweights like Albert King, Albert Collins and even Jimi Hendrix. Tab began playing two-hundred and fifty shows a year, a schedule he has kept up for over twenty years. He recorded four albums for Justice Records before being signed to the Vanguard label, and became Louisiana's Number One Blues export. Vanguard allowed Tab to produce his own recordings; Tab wanted to record the sound that he was trying to create and in 1999 Vanguard Records released These Blues Are All Mine. 
Tab Benoit's music evolved again after he signed with the Telarc International/Concord Music Group in 2002. He began to strip it down to a three-piece group, where he found more freedom as a guitarist. He was also on a mission in wanting to use his music and his energy to bring attention to Louisiana's coastal erosion issues. Tab began to spend more time in the Wetlands and it was where he began to write his songs. Wetlands was the title of his first Telac/Concord International release. The record combined many musical styles that are indigenous to Louisiana, while he began to play accordion lines and washboard on guitar. Wetlands was a mile marker that definitively marked Tab's further musical progression into his own original sound and style. 
Ticket Pricing:  
| | |
| --- | --- |
| Golden Circle (first 3 rows)  | $45  |
| Orchestra  | $40  |
| Mid  | $35  |
| Rear  | $30  |
*Venue fees and sales tax will be added at checkout.  
Tickets will be available for purchase at eldomad.com or by calling the box office at 870-444-3007. Tickets may also be purchased at the box office (101 East Locust Street), Monday – Friday, 9AM – 5PM.  
About the Venue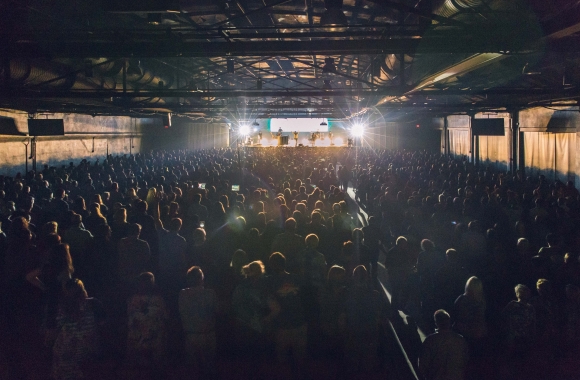 First Financial Music Hall
101 East Locust Street El Dorado , Arkansas
| 870-444-3007
The First Financial Music Hall hosts a variety of performances throughout the year. With the support of First Financial Bank, Murphy Arts District has offered stage performances of Shakespeare, Shanghai Acrobats, and Second City, as well as dozens of concerts including Steve Earle, the Beach Boys, Ludacris, Casting Crowns, Train, and more. With room for up to 2,500 people we can also host weddings, banquets, and more. It is a tobacco free facility.  Learn More