First Financial Music Hall
The First Financial Music Hall hosts a variety of performances throughout the year. With the support of First Financial Bank, Murphy Arts District has offered stage performances of Shakespeare, Shanghai Acrobats, and Second City, as well as dozens of concerts including Steve Earle, the Beach Boys, Ludacris, Casting Crowns, Train, and more. With room for up to 2,500 people we can also host weddings, banquets, and more. It is a tobacco free facility.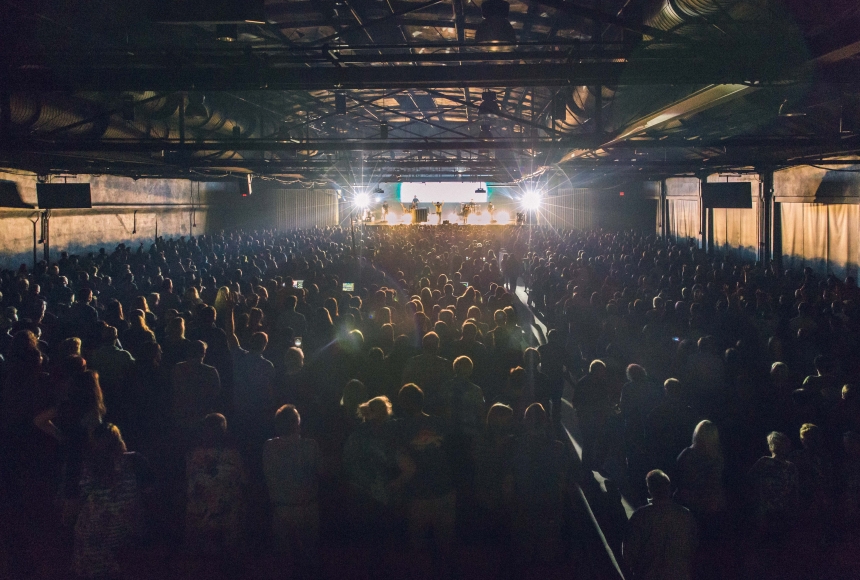 Located in El Dorado, Arkansas, a community with a rich history and reputation for eclectic cultural programming, MAD will contain 6 venues spread over 3 city blocks. The venues will consist of a 2-acre contemporary children's Playscape, an 7,500 person outside amphitheater, a 2,000-seat music hall with a Broadway production capable-backstage, a 250 person cabaret/restaurant, an 8,000 square foot art gallery, a renovated 1920's-era 850 seat theater with balcony and bar, along with two outside plazas. The Playscape, free to the public, is one of the largest play areas for children in the state. There is also a 14-bay Farmer's Market adjacent to the amphitheater operated twice a week in the growing seasons.