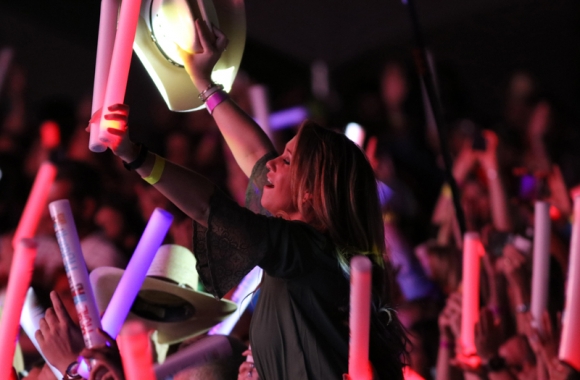 What's Up With Murphy Arts District?
El Dorado Festivals & Events has been working for the past 4 years to create a new Arts & Entertainment District in downtown El Dorado - the Murphy Arts District. Our goal is to provide the city of El Dorado with creative outlets to explore music, dance, theater, art and food in fun and immersive ways that hold true to the people and culture of El Dorado. 
General Event Information 
There are no ticket refunds or exchanges except as noted. Event date, time & ticket price are subject to change. If the event is cancelled or rescheduled, no refund required if you're given the right within 12 months of date of event, to attend a rescheduled performance or exchangeable ticket to a similar show. The following terms apply: the barcode allows one entry per scan. Unauthorized duplication of sale of the ticket may prevent admittance for all holders of ticket barcode. You assume any and all risks occurring before, during or after events, including injury by any cause. Alcohol, drugs, firearms, contrabands, professional cameras & recording devices are prohibited. You consent to search on entry and waive related claims. If event is stated as 18 and up, all patrons must show a legal form of ID upon entry. You consent to our use of your images, likeness, and statements in connection with any live recorded audio, photograph, other transmission, or publication of event. Please direct any questions or concerns to 870-444-3007.

The outdoor Amphitheater hosts large festivals and events for over 7,000 people with market pavilions for seasonal farmers markets, and the largest park in the city. The outdoor destination playscape and splash pad are for children and families to enjoy outdoor activities with programming that will be both entertaining and enriching. Renovations to the Griffin, converted this historic structure into a restaurant and 2,500-plus seat entertainment venue.
And this is just the beginning! Phase 2 will bring the renovation of the historic and much-loved Rialto Theater. Once a favorite meeting place for vaudeville performances and movies, it will live again with a variety of musical acts, plays, comedy shows, and movies. In addition, an art gallery with traveling exhibitions, art classes and events will also be part of this future phase.
2,500+
seats in the First Financial Music Hall
7,000+
occupancy for the MAD Amp
2
acres for children & families
Who We Are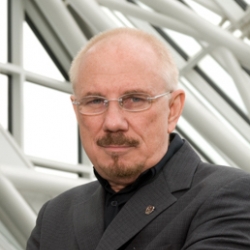 Terry Stewart
Chairman of the Board & CEO
Terry always says that he is the luckiest, most blessed person in the world. As he tells anyone who will or won't listen that having had some of the greatest jobs ever, like President of Marvel Comics and the Rock and Roll Hall of Fame, or today heading the creation of the Murphy Arts District in El Dorado, Arkansas, he has never gone to work 'cause when ya love what ya do, every day is like a weekend or a holiday.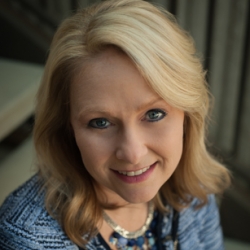 Pam Griffin
President & COO
Pam is the true definition of GIRL POWER! Not only is she COO of MAD, she is also the Chairman of the El Dorado-Union County Chamber of Commerce and involved in many other community service activities.  When Pam is not working, she enjoys scuba diving and has visited over 20 countries.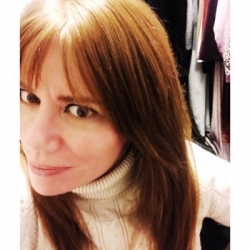 Lisaann Dupont
Chief Marketing Officer
Originally from California, Dupont has worked for RCA Records, BMG Music,  Paramount Pictures, and Phillip Electronics. After stints on the road in 2008 with John Mayer and Tim McGraw, she joined the Ryman in 2009.  A strong believer in growing a diverse workforce, Dupont has been a mentor for GrammyU and SXSW.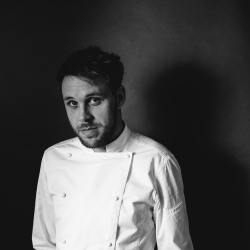 Austin Johnson
Executive Chef
Previously Johnson worked in New York City at Eleven Madison Park with Chef Daniel Humm before moving to Noma in Copenhagen with Chef Rene Redzepi, and Oud Sluis in the Netherlands with Chef Sergio Herman. Johnson returned to New York to open the NoMad restaurant with Chef Daniel Humm. Three years later, he took the position of Executive Chef at The Krebs restaurant in Skaneateles, New York. Another three years later, Austin moved to Paris to become Executive Chef at restaurant Frenchie, running three restaurants in Paris as well as Frenchie Covent Garden in London.
El Dorado Festivals & Events is a mission driven 501(c)3 company founded to create the "Festival City of the South!"  Embracing the spirit of Southern arts and culture, we are looking to engage new economic opportunity for the city through the creation of an Arts & Entertainment district in the southern core of the City of El Dorado's nationally recognized (2013 CNN's America's Best Small Town Comebacks, 2009 Great American Mainstreet Award) beautiful downtown.
We were formed in 2011 after the completion of a study conducted by Roger Brooks of Destination Development International.  Roger's team was contracted by the city to develop a plan to help find the best economic development project to change the tide of a declining population and rising unemployment.  The result was a brand action plan calling for an increase in the tourism industry through the creation of an arts and entertainment district.