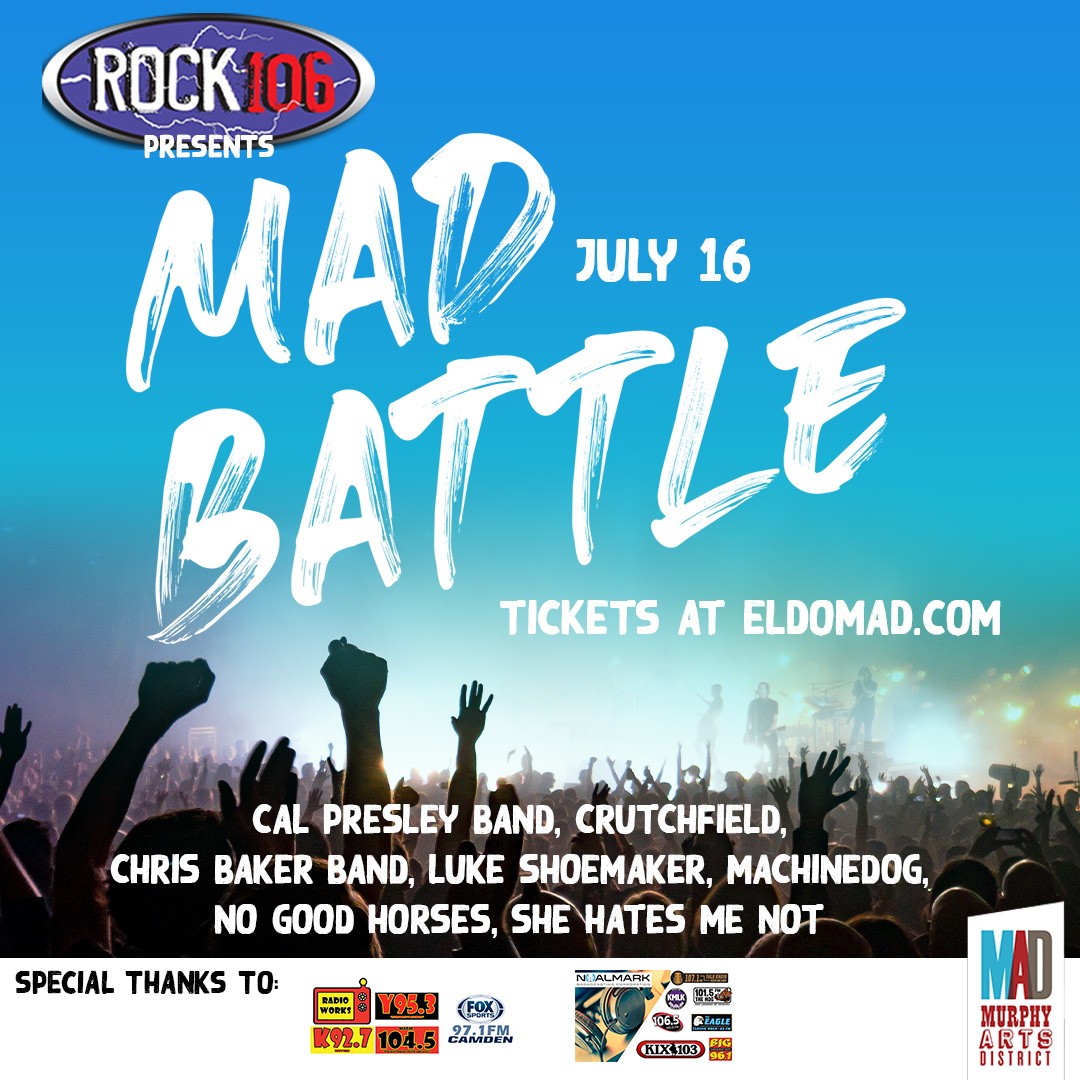 MAD BATTLE RETURNS JULY 16
Murphy Arts District (MAD) will host MAD Battle, Saturday, July 16th in the First Financial Music Hall. MAD Battle is a battle of the bands style competition with the overall winner taking home a cash prize of $1,250. Previous winners include Akeem Kemp Band (2019) and deFrance (2021). 
"This is our third year to do MAD Battle. We skipped 2020 due to Covid but were able to bring it back in 2021 with social distancing precautions. Last year we saw several new bands enter the competition and double the entries from the first year. We've changed the prize money up this time around, so we're hoping that will encourage even more bands to enter. From the high energy performances to all the backstage band comradery, this is my favorite MAD event," said Joanna Benson, MAD Marketing Coordinator. 
Cash Prizes include: 
1st place - $1,250
2nd place - $500
3rd place - $250
Pricing will be $10 per person in advance or $15 day of show. Kids 6 and under are allowed in for free. Doors to the First Financial Music Hall will open at 6pm with the show starting at 7pm. More information can be found at www.eldomad.com/madbattle.com. Sponsor opportunities are available by emailing danielh@eldofest.com. 
---
Every member of the public, from a first-time visitor to an El Dorado resident, deserves an exceptional experience at the Murphy Arts District, and we can only deliver that with the support of our community. Your generosity enables us to present world-renowned shows, culturally rich exhibits, and provide a great visitor experience.