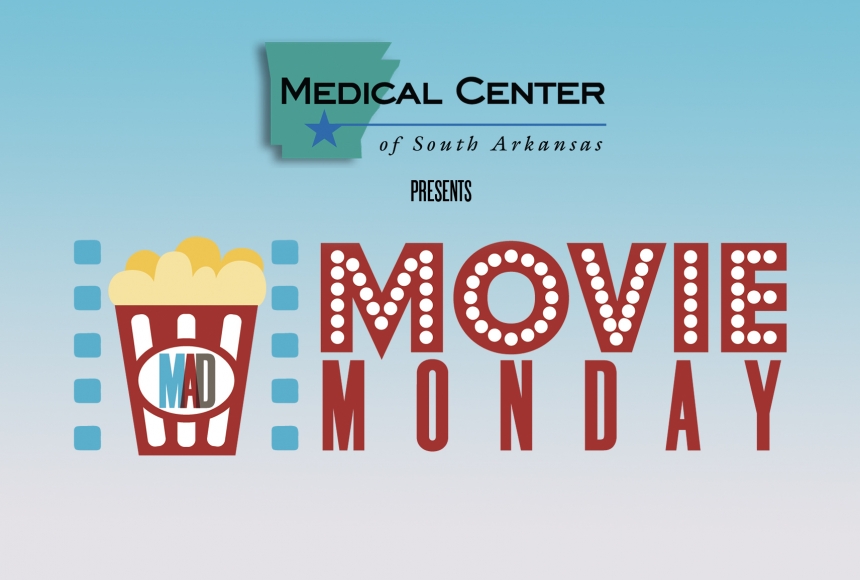 Be a Member, Be here.
Become a Member to enjoy ticket discounts, presale access, Member-Only events & more!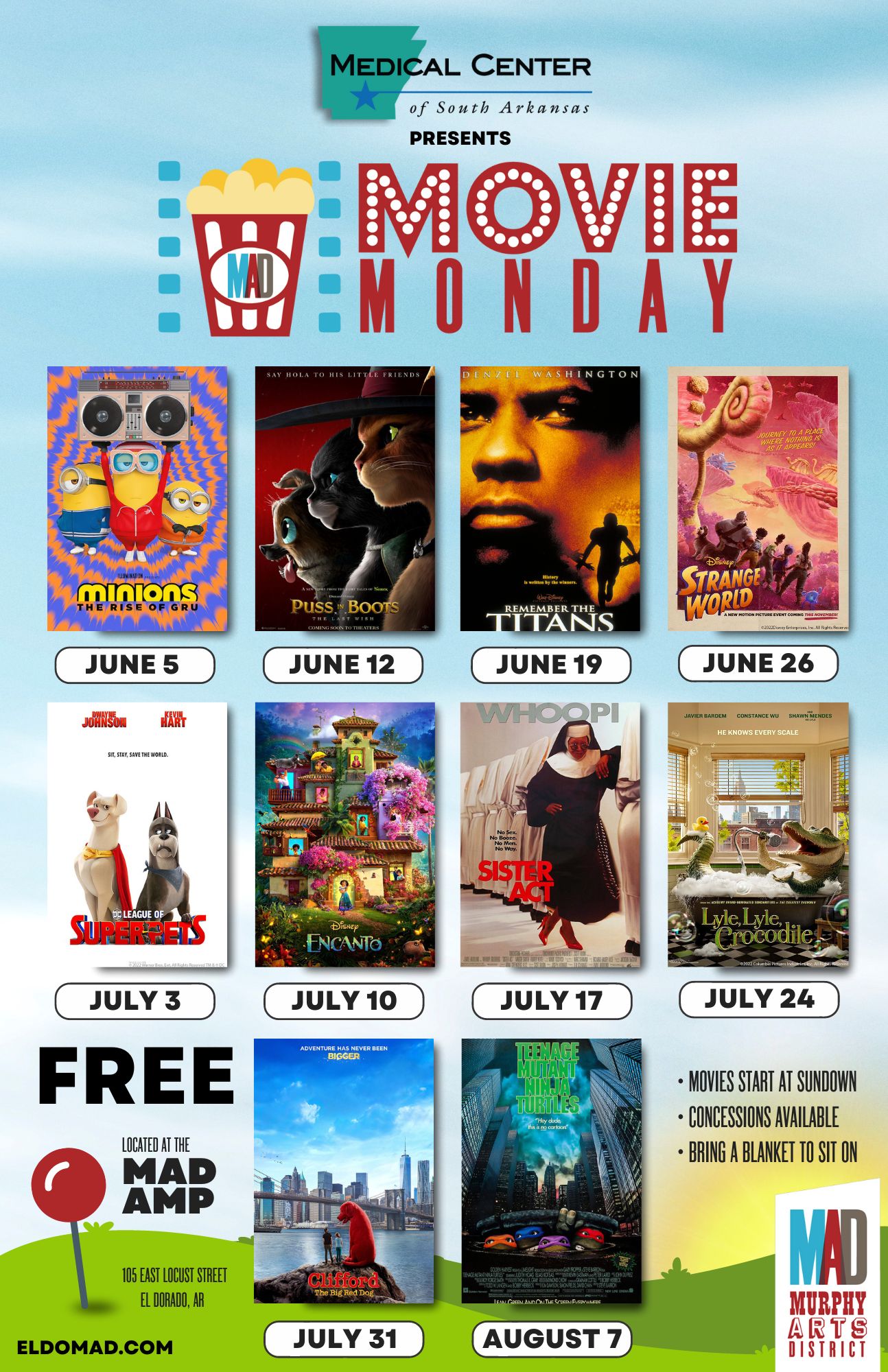 The Murphy Arts District has announced the 2023 MAD Movie Monday lineup presented by the Medical Center of South Arkansas. Movies will be shown at the outdoor MAD Amphitheater on Monday evenings, June 5th – August 7th. All movies will begin at sundown and are free and open to the public.
"Getting fresh air and sunshine while enjoying the company of loved ones can have a significant impact on our overall well-being. Studies have shown that spending time outdoors can lower stress levels, improve mood, and even boost our immune system," said David Fox, CEO of Medical Center of South Arkansas. Through this movie series, families and friends can bond over a shared experience while enjoying a summer evening under the stars. The Medical Center of South Arkansas is honored to be a part of this community event and looks forward to seeing the positive impact it will have on the well-being of El Dorado residents."
Concessions will be available for purchase and outside food is allowed. Patrons are welcome to bring blankets and low sitting beach chairs to sit on. Children under 18 must be accompanied by a parent or guardian. No glass containers or coolers are allowed. Smoking, including vaping, is not allowed in the MAD Amphitheater. 
"We are excited to enter our 6th year of MAD Movie Monday thanks to the Medical Center of South Arkansas! Our movie selection is family friendly and includes current animated hits like "Puss in Boots" and "Lyle, Lyle Crocodile" to classic throwbacks like "Sister Act" and "Teenage Mutant Ninja Turtles." We are showing the biographical sports film "Remember the Titans" in conjunction with the Juneteenth holiday on June 19th. Disney's adventure-comedy, "Strange World," showing June 26th, was written by El Dorado's own Qui Nguyen. Another El Dorado native, Katy Callaway Hayes, was a character effects artist on DreamWork's "Puss in Boots: The Last Wish" showing June 12th. Due to a rain out last year, we have added "Clifford the Big Red Dog" back to the schedule again. Returning vendor King Kone will sell sno cones which are perfect for these hot summer nights.  We intend on inviting local non-profits to set up informational booths prior to the movies and will have the South Arkansas Art Center preview their summer musical "Newsies" on select nights," said MAD Marketing Manager, Joanna Benson.
About the Venue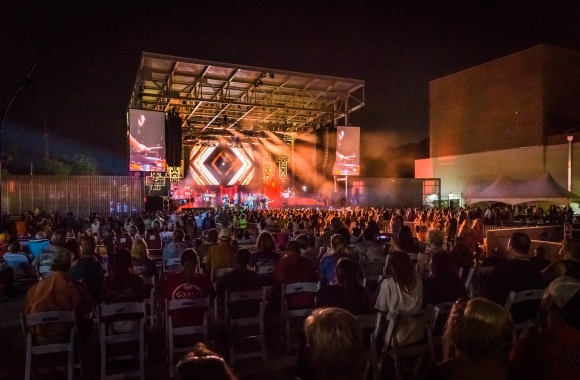 105 East Locust Street El Dorado, Arkansas
| 870-444-3007
The outdoor Murphy Arts District Amphitheater will play host to outdoor films, concerts, music festivals, and a seasonal farmers market in El Dorado, Arkansas. The spacious lawn is open daily and can be used for multiple activities including family picnics or basking in the sun with your favorite book. The Amphitheater will be a unique venue in El Dorado that everyone has access to and will be an ideal location for festival events.  Learn More