Back to Calendar
An Acoustic Evening with Lee Brice and Scotty McCreery
Indoor Music Concert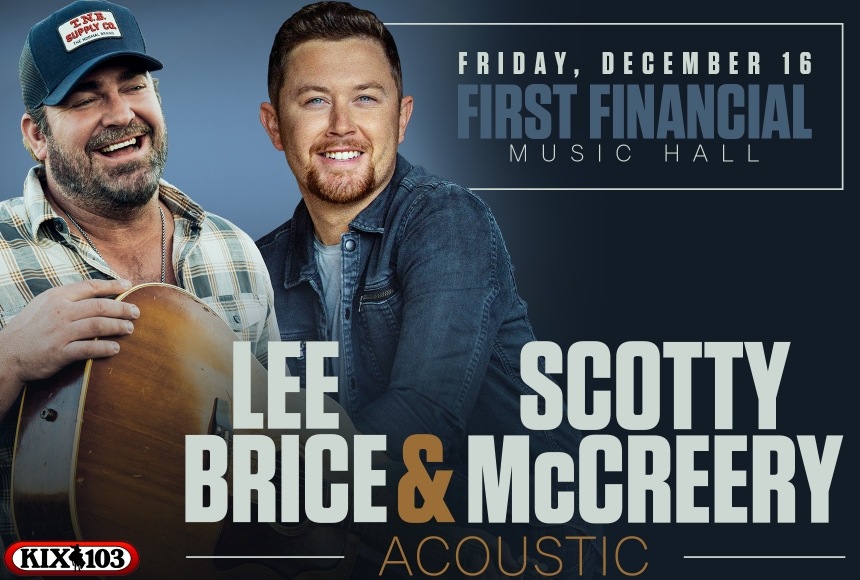 Be a Member, Be here.
Become a Member to enjoy ticket discounts, presale access, Member-Only events & more!
The concert will begin at 7:30pm with doors opening at 6:30pm.  
Tickets for the event will be available for purchase at eldomad.com or by calling the box office at 870-444-3007. Tickets may also be purchased at the box office (101 East Locust Street), Monday – Friday, 9AM – 5PM.  
Ticket Pricing: 
| | |
| --- | --- |
| Section  | Advance  |
| Pit (Seated Reserved) | $94.00 |
| Orchestra (Seated Reserved) | $74.00 |
| Mid (Seated Reserved) | $54.00 |
| Rear (Seated Reserved) | $34.00 |
*Applicable fees and sales tax will be added at checkout.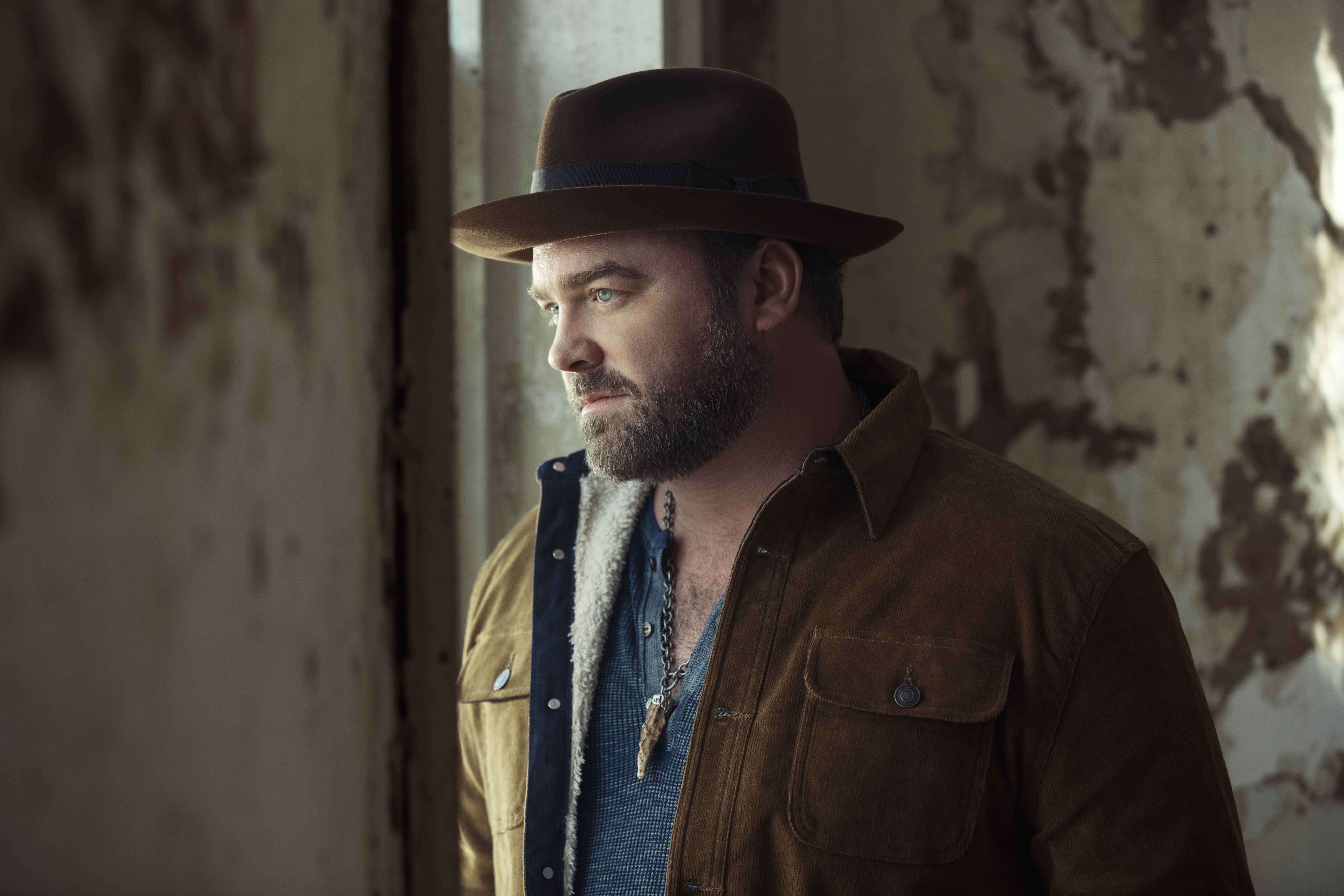 When Curb Records recording artist, Lee Brice, isn't selling out arenas, writing and recording songs, or building new brands like American Born whiskey, you'll find the family man with his wife Sara, two young boys, and daughter. Meanwhile, with over 3.7 billion on-demand streams, and over 3.6 billion spins on Pandora, Brice continues to enjoy massive success at country radio, digital streaming services, and on the road. He recently reached #1 at Country Radio with "Memory I Don't Mess With," which consecutively follows three prior #1s: ASCAP's 2021 Country Song of the Year "One of Them Girls," "I Hope You're Happy Now" with Carly Pearce, and "Rumor," which was nominated in the category Single of The Year at the 55th Annual ACM Awards. One of the most-played country artists of all time on Pandora, he was the second country artist behind Keith Urban to receive the Pandora Billionaire plaque. Lee is also a GRAMMY nominee, a CMA and ACM award winner, and he's taken nine radio singles to Number One: "A Woman Like You," "Hard to Love," "I Drive Your Truck," "I Don't Dance," "Drinking Class," "Rumor," "I Hope You're Happy Now," "One of Them Girls," and "Memory I Don't Mess With." Garth Brooks, Jason Aldean, Kenny Chesney and others have recorded his songs, and he's performed on numerous TV shows, including NBC's Today, ABC's The Bachelor, NBC's The Voice and FOX's Miss USA 2018. Lee performed as part of the Library of Congress Gershwin Prize for Popular Song honoring Garth Brooks, aired on PBS March of 2020. At the 54th Annual CMA Awards, Lee took home the prize for Musical Event of the Year for his song with Carly Pearce, "I Hope You're Happy Now." At the 56th ACM Awards, "I Hope You're Happy Now" won Single of the Year and Music Event of the Year, and Lee and Carly Pearce performed the song live. Lee's latest album, Hey World, features current radio single "Soul."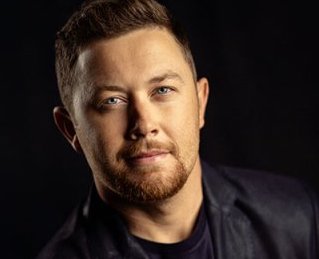 Scotty McCreery's new album Same Truck is available now everywhere music is sold. It contains his No. 1 singles "You Time" and "Damn Strait." McCreery co-wrote 10 of the 12 songs on Same Truck. He achieved new heights by earning three back-to-back No. 1 hits from his last album Seasons Change, the RIAA Gold-certified project which debuted at No. 1 on the Billboard Country Album chart: the RIAA Double Platinum-certified "Five More Minutes," the RIAA Platinum-certified "This Is It," which stayed at the top of the charts for two weeks, and RIAA Gold-certified "In Between." McCreery co-wrote all 11 songs on Seasons Change, which Rolling Stone named as one of the "40 Best Country and Americana Albums of 2018." All four of his previous albums have debuted at No. 1 on a Billboard Albums chart, with current combined sales surpassing 3 million copies. He's earned one Double Platinum, four Platinum and two Gold singles; won the 10th season of "American Idol" in 2011; was named the ACM New Artist of the Year in 2011; won the CMT Music Award for Breakthrough Video of the Year ('The Trouble with Girls') in 2012; American Country Awards for New Artist of the Year in 2011 and Breakthrough Artist of the Year in 2013; BMI Awards for writing One of the Top 50 Country Songs of the Year four times (in 2015 for "See You Tonight," in 2018 for "Five More Minutes," in 2019 for "This is It." and 2021 for "In Between"); a Carolina Beach Music Award for National Dance Song of the Year ('Barefootin'') in 2018; and the NSAI Nashville Songwriter Award for One of the Top Ten Songs I Wish I'd Written ('Five More Minutes') in 2018. The North Carolina native released his first book, Go Big or Go Home: The Journey Toward the Dream, in 2016; it was re-released in paperback in 2020. His song "Five More Minutes" inspired a popular movie of the same name which aired on the Hallmark Movies & Mysteries Network during November-December 2021. McCreery launched his recording career by making history in 2011 as both the first country artist and the youngest male artist of any genre to debut his first studio album, the Platinum-certified Clear as Day, at No. 1 on the all-genre Billboard Top 200 Albums chart.
About the Venue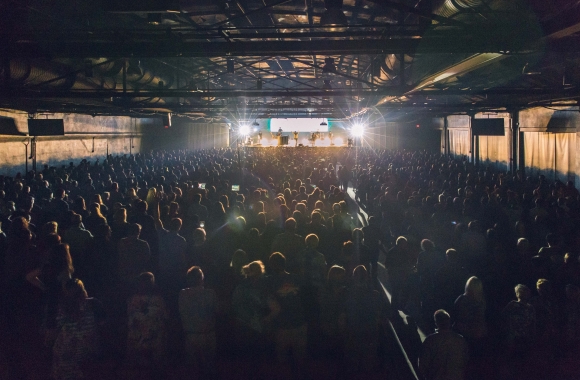 First Financial Music Hall
101 East Locust Street El Dorado , Arkansas
| 870-444-3007
The First Financial Music Hall hosts a variety of performances throughout the year. With over 25,000 square feet of space this event space can transform to fit any needs. Events have included: Concerts, Fashion Shows, Christmas Parties, Proms, Memorial Service, Luncheons, Art Exhibits, Weddings, Wedding Receptions, Mistletoe Market, Film Festival, Class Reunions, Southern Food & Wine Festival, Murphy USA Meet the Pros, Band Recitals, Dance Recitals, DJ'd Dance Parties, and more.  Learn More